Broker tips: WH Smith, Convatec, Reckitt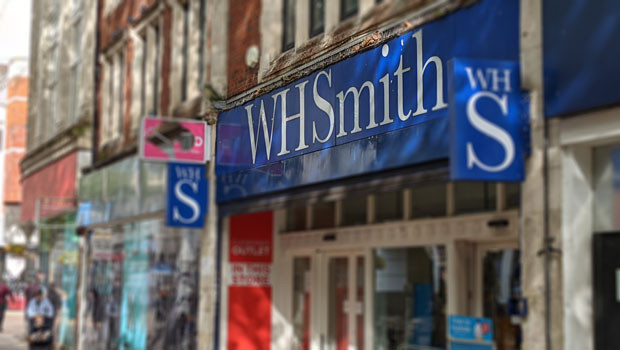 JPMorgan Cazenove upgraded WHSmith on Wednesday to 'overweight' from 'neutral' and hiked the price target to 1,900.0p from 1,760.0p, saying it sees both an inflection point for the business and consistent momentum in the recovery data.
However, JPM stated this was not reflected in the current share price, which remains down around 40% versus the end of 2019.
"We believe WHSmith is fundamentally a higher-quality business compared to pre-Covid-19 for three reasons: (1) Better category opportunities, with the rollout of the 'one-stop travel shop' format. (2) Better space growth opportunities, with the acquisitions of InMotion/MRG providing both a US rollout story and further expansion into Europe/Asia. (3) Better business mix, with a higher % of group profits coming from Travel," said JPM.
The bank also noted that while it recognised concerns around a consumer slowdown, it believes WHSmith's low average transaction values, focus on essential categories, and little competition in many locations provided it with protection against those pressures.
JPM lifted its FY22/23/24 pre-tax profit forecasts by 3%/1%/1% and said it now sits around 12% above Bloomberg consensus for FY23.
Analysts at RBC Capital Markets upgraded medical products and technologies company Convatec from 'underperform' to 'sector perform' on Wednesday, stating further earnings downgrades appeared to be already priced in.
RBC Capital said Convatec's technology and innovation event on Tuesday was "reassuring, rather than revolutionary", but noted that the product launch cadence previously highlighted by the firm seemed to be "on track".
The Canadian bank, which upped its price target on the stock from 195.0p to 210.0p, highlighted that since Convatec's full-year results, shares had recovered "almost all" of their prior 6.0m underperformance, despite the "continuous trickle of consensus earnings downgrades" over the past twelve months.
"We believe that the initial underperformance was driven by the consensus earnings downgrades that came through as we had anticipated, together with general market weakness, and subsequent outperformance was driven by the good organic growth and a reset of expectations," said the analysts.
While RBC acknowledged that further earnings downside was likely for 2023 as it pointed to a 5-6% mechanical downside, with the shares now close to its new 210.0p price target, the bank opted to raise its rating on the stock.
RBC Capital Markets also upgraded consumer goods company Reckitt Benckiser from 'sector perform' to 'outperform' on Wednesday, stating the group was now in "a much better place" than it was three years ago.
RBC Capital Markets said Reckitt's re-weighting of revenue investment in favour of research and development at the expense of marketing "should work well" and noted the move stimulated its belief in the firm's revenue growth potential.
The Canadian bank, which also raised its target price on the stock from 5,900.0p to 7,000p, highlighted that the disposal of Reckitt's remaining infant nutrition business will reinforce its belief further. RBC stated the disposal was "an eventuality" that fits with Reckitt's remuneration revised strategy.
Reporting by Iain Gilbert and Michel Maatouk at Sharecast.com