Broker tips: Polymetal, Fevertree, Asos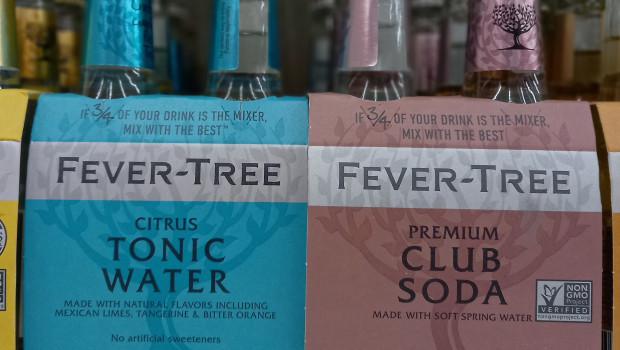 Deutsche Bank initiated coverage of Polymetal on Tuesday with a 'hold' rating and 1,200.0p price target.
The bank noted that Polymetal is a well-established gold and silver producer with a portfolio of eight producing assets and three near-term greenfield projects in Russia and Kazakhstan.
"Polymetal has one of the best growth pipelines versus peers (Nezhda, Prognoz, and Veduga) with gold equivalent production expected to increase around 16% by 2025 (over 2021)," DB said.
"The company has a robust shareholder returns policy which, on our estimates, translates to an average 5% dividend yield over the next five years."
Deutsche also pointed out that Polymetal has the highest ESG rating in the precious metals space, which positions it well versus peers.
"However, we believe the stock is fully valued," it said, hence the 'hold' recommendation.
HSBC analysts downgraded their recommendation for shares of Fevertree from 'buy' to 'hold', telling clients that they now saw "limited upside" in the share price.
Nevertheless, their estimates for the beverage maker were unchanged, as was their 2,550.0p target price.
Citing the latest Nielsen IQ data, HSBC also noted the "strong" year-on-year growth in the company's sales in Italy and Germany over the four weeks ending on 12 September.
In the first of those markets, sales had jumped by 78%, alongside a 9% rise in Germany.
US sales were also described as "strong", surging by 19% over the four weeks ending on 11 September for a 17% jump year-to-date on the back of a 24% rise in volumes.
On home shores, sales were down by 4% year-on-year over the four weeks to 12 September, due to strong comparatives, but up from the -14% fall recorded over the prior four-week stretch, with volumes off by 6% but prices 2.3% higher.
Analysts at Berenberg lowered their target price on fast-fashion retailer Asos from 6,500.0p to 5,500.0p on Tuesday, stating the firm's near-term outlook had been impacted by Covid-19-related volatility.
However, Berenberg stated that looking beyond this period of disruption, it believes that the company's growth can "accelerate well".
In fact, should the company make good progress towards its new, and much-anticipated, medium-term target of £7.0bn in revenues, alongside at least a 4% underlying earnings margin, the analysts highlighted that there was "likely significant upside" to its current share price.
The German bank believes that Asos has many years of double-digit growth ahead of it and is also FCFE-generative and in a rock-solid balance sheet position.
"With the company trading on just 0.6x/0.5x CY22/23 EV/sales and 21x/17x EPS respectively, we think that there is significant upside to the current share price on a 12-month view," said Berenberg, which also reiterated its 'buy' rating on the stock.