Broker tips: Marshalls, Sage, Rolls-Royce, Hyve, Drax, SSE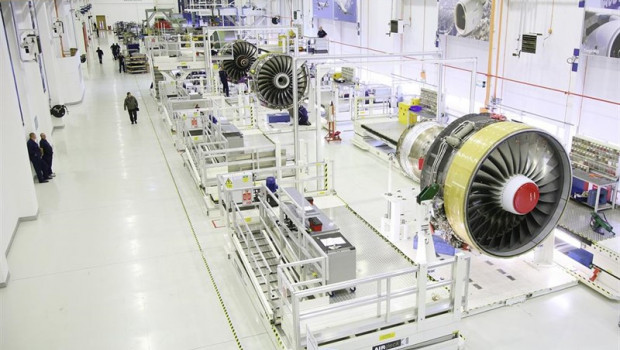 Analysts at Berenberg raised their target price on paving firm Marshalls from 740.0p to 790.0p on Monday, stating the group was "continuing to deliver".
Berenberg said Marshalls has had "a good start to the year", delivering 6% revenue growth year-on-year, with its domestic business being "particularly impressive" –delivering a 20% uptick on 2019 revenue growth, driven by strong repair, maintenance, and improvement trends.
As a result, the German bank upgraded its forecasts for the firm by about 6% and stated it thinks that there was still scope for further upgrades across the year.
However, trading on a 23.6x 2022 price-to-earnings ratio, the analysts said they struggled to find "significant upside" from the current share price, leading it maintain its 'hold' recommendation on the stock.
Analysts at Canaccord Genuity raised their target price on software and services firm Sage from 680.0p to 700.0p on Monday after the group's first-half trading results were broadly in line with expectations.
Canaccord said Sage's interim revenues were "slightly ahead" of expectations, with organic growth of 1.4% versus consensus estimates of 1.2% and operating profits of £180.0m, just shy of the £184.0m predicted by analysts.
The Canadian bank noted that guidance for the 2021 full-year was officially raised to the "upper end of 3-5%", compared to consensus estimates that were already at 4.7%, while it pointed out that Sage made no change to operating margin guidance, which was already over 19.0%.
Canaccord also highlighted that it continues to believe that recurring revenues will be around 6.5% in 2021, above the upper end of guidance, with a benign second-half comparator to come.
"Management's commentary during the conference call was more optimistic than the prior four quarters, highlighting that customer base resilience and new customer acquisitions are running at pre-Covid levels," added Canaccord, which reiterated its 'buy' rating on the stock.
Engine maker Rolls-Royce reaffirmed its 2021 full-year guidance last week but Deutsche Bank said on Monday that achieving the guidance "looks a bit daunting".
"In the first four months of 2021, large engine flying hours (EFH) were around 40% of 2019 levels, lower than the 43% for full-year 2020 and below the 55% target for 2021," the bank noted.
It said this implies that in the next eight months, the company will need to see EFH improve to 63% of 2019, with the fourth quarter practically at more than 70%.
"While we believe that the run-rate at the end of April was probably better (more than 40%) than the troughs of Feb, it is still unclear whether traffic is improving as swiftly as desired, considering its engine portfolio," it said.
Liberum upgraded Hyve Group to a 'buy' rating on Monday, arguing that the events specialist was well-placed to benefit as the sector reopens.
The broker, which previously had a 'hold' rating on the stock, noted that domestic exhibitions and conferences were already returning, supported by the successful vaccine rollout programme, while international shows were expected to resume from early 2022.
It continued: "Hyve is better positioned for recover than its peers, giving its market-leading position, and supplemented by hosted meetings we believe the group can return to high single-digit normalised revenue growth."
Liberum, which also upped its price target on the stock to 140.0p from 120.0p, believes the firm will see a near full recovery in 2024 compared to 2019, "which is perhaps conservative but provides room for further disruptions".
Updating on trading last month, Hyve, formerly known was ITE Group, said half-year sales were likely to be sharply down on the previous year. But it also confirmed it had been able to run 12 in-person events in Europe and Asia during the period.
Citi upgraded its stance on shares of Drax on Monday to 'buy' from 'neutral' following the recent UK power price rally of more than 20% in the last month.
"In our view, Drax should benefit from the circa 50% and circa 80% merchant output exposure in FY22 and FY23 respectively," the bank said.
Given the operational gearing of Drax Power, it lifted its underlying earnings forecasts to 2025 by 6-20%, its earnings per share by 16-29% and, as a result, its price target on the stock by 28% to 505.0p.
Citi also upgraded SSE to 'neutral' from 'sell', noting that while it continues to debate the firm's earnings quality and struggles with the concept of selling high return assets to fund dividends and low return growth opportunities, a rise in commodity prices and a string of recent disposals had alleviated any tightness of the company balance sheet and pressure on dividends, "kicking the can down the road", as it were.
The bank also said it remains sceptical of the achieved returns on future offshore wind projects given the already visible competition from Big Oils and financial players.
"However, in the absence of any visible near-term negative catalyst, we upgrade."