Broker tips: St Modwen, Midwich, Berkeley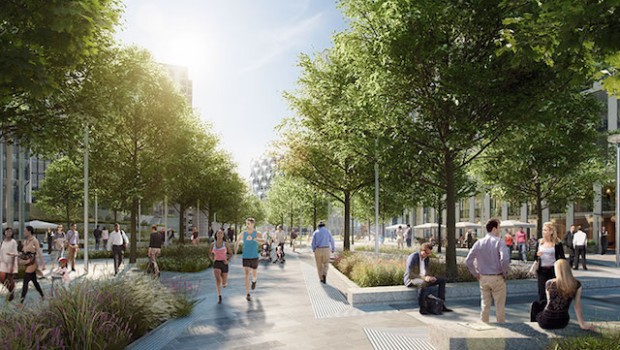 Stifel downgraded its stance on shares of St Modwen to 'hold' from 'buy' on Monday but lifted the price target to 542.0p from 450.0p, bringing it in line with the proposed takeover offer received by the company from US private equity firm Blackstone last week.
Stifel noted that following the offer, announced on Friday, the shares rose 20% to 536.0p, close to the potential price. It also pointed to the fact that while the offer has not yet been formalised, St Modwen's board has indicated that it would be willing to recommend it.
"Given this, we believe the deal has a high chance of success, and clearly the equity market is valuing the shares to reflect such an outcome," Stifel said.
"Based solely on the share price reaction to the potential offer, we are changing our target price to 542.0p, in line with the expected offer. This implies a total shareholder return of around 1%, hence we are changing our rating to hold."
Stifel said it has long held the view that St Modwen's business model comprising Logistics, House Building, and a Land Bank in support of both sectors, has been undervalued in the equity market.
"The business has been transformed by management over the last five years, but just like Urban & Civic before it, the Listed arena was not reflecting the inherent value in the business for shareholders, in our view," said Stifel, which added that while there was potential for another bidder to emerge, it was very unlikely.
Analysts at Berenberg raised their target price on audiovisual distributor Midwich Group from 590.0p to 620.0p on Monday, stating the firm's recovery had begun.
Berenberg stated the recovery story it highlighted at Midwich was "clearly well underway", with the company indicating in its annual general meeting statement trading was "already ahead" of management expectations just four months into 2021.
The German bank said this prompted it to raise 2021 adjusted pre-tax profit estimates by around 10%, with smaller upgrades to outer years.
"The company is now quickly delivering on the strong position going into 2021 that we had highlighted at its FY20 results. The market has not yet taken notice, however, with Midwich only trading 26x P/E despite a forecast 32% earnings CAGR over the 2021E-2023E on our base estimates," said Berenberg, which also reiterated its 'buy' rating on the stock.
"We still believe there may be further upside so we would encourage investors to pay attention now as the strong recovery story continues."
JPMorgan Cazenove upgraded Berkeley Group on Monday to 'overweight' from 'neutral' and lifted the price target to 5,400.0p from 5,100.0p as it argued that concerns are "overplayed".
The bank noted that Berkeley has underperformed the sector by 21% year-to-date and is now trading at a slight discount to the sector, versus an average premium of about 50% over the last 15 years.
"We view the concerns on the group's MT earnings profile as overdone, and believe that the group's strong attributes (longest duration landbank, strong returns and surplus cash) will come to the fore at the FY results on June 23," JPM said.
JPM said softer reservations over the last 12 months have raised de-urbanisation concerns and while there is likely to be some potential impact, the company has noted robust demand levels where stock was available.
The analysts added that while 2021/22 earnings were likely to end up a bit softer "versus what were lofty expectations", the performance was still set to be much better than Berkeley's peer group and ahead of the bottom end of guidance.