Broker tips: TinyBuild, Cerillion, Eqtec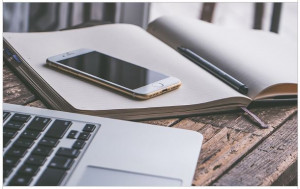 Analysts at Berenberg initiated coverage on video games developer TinyBuild at 'buy' on Monday, stating the firm was "building something special".
Berenberg stated that TinyBuild derives more than 70% of revenues from its back catalogue and generates earnings before interest and tax margins of roughly 40% and a return on capital expended of about 80%.
While the analysts said their base-case earnings growth was about 17% over the next few years, they also noted that this could be "substantially higher" should certain scenarios play out.
"Despite TB's strong run since its debut on the public markets (its IPO is now the second-best performing in Europe in 2021), recent game launches and social media KPIs on upcoming games look strong as reported in an update from the company on 30 March," said the analysts, who also issued the stock with a 295.0p target price.
The German bank also pointed out the TinyBuild has "principally grown organically", but said it believes the Seattle-based firm could add "considerable value" through both a conventional approach of buying revenue-generating businesses and a unique model called "acquihiring", by which TB hires a development team or studio for potentially no upfront consideration yet still retains all rights to intellectual property.
Canaccord Genuity has upped its price target on Cerillion after the software specialist enjoyed a record first half.
The AIM-listed firm said the previous six months had been its "strongest ever" trading period, with first-half revenues now set to come in around £12.8m, a 25% increase year-on-year, while adjusted earnings before interest, tax, depreciation and amortisation were seen jumping 77% to £4.8m.
Canaccord, which has a 'buy' recommendation on the stock, noted: "This increase is organic and we believe is a function of several factors, including the group's improving skill at winning larger ticket contracts, the Nokia partnership now bearing fruit and the increasing focus of operators on 5G communications.
"The first half specifically has benefited from the customer implementation projects running to plan, and strong demand from existing customers."
Canaccord also said that it had upgraded its full-year figures by around 8% following the update, and was revising its target price from 520.0p to 575.0p, in line with that.
Analysts at Canaccord Genuity also reiterated their 'speculative buy' rating on bioscience energy company Eqtec on Monday after the firm reported some "solid" 2020 results.
With revenues of €2.2m, an underlying loss of €3.3m and net cash of €5.0m at the year-end, Canaccord said the outlook "remains attractive" for Eqtec.
Canaccord noted that the group had 58 opportunities in the pipeline totalling €560.0m in value at the end of December, and since year-end, pointed out that the group has now added a further 17 projects, likely worth in excess of €90.0m on its estimates.
The Canadian bank highlighted that progress on its North Fork and Larissa projects remained "good", as it did on the firm's major UK and Ireland projects, in particular Billingham and Deeside. Canaccord also pointed to "good progress" on Eqtec's re-activation projects in Croatia and Italy, where it expects one to be contracted imminently.
In addition, Canaccord said the intellectual property infringement case by Aries in the US had terminated, with no impact on Eqtec's ability to sell its technology.