Broker tips: Senior, Trainline, Indivior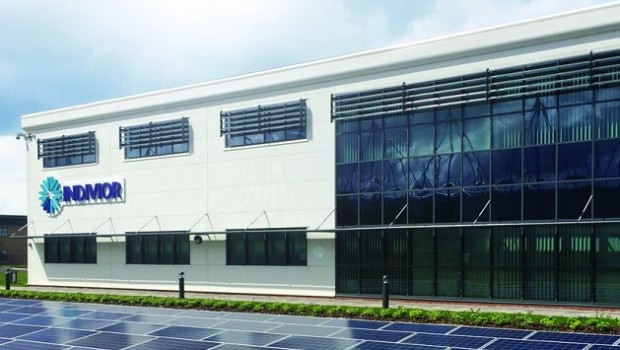 Analysts at Berenberg hiked their target price on aerospace and defence outfit Senior from 50.0p to 85.0p on Tuesday but noted that although the group was "on steadier footing", its recovery path still remained "unclear".
Berenberg updated its forecasts to reflect Senior's full-year 2020 post-close trading update earlier in January, as well as higher land vehicle estimates for 2021, resulting in 15-24% upgrades to its analysts' earnings forecasts.
"It is clear that the worst is now behind Senior, but as we have said before, the shape of the financial recovery remains unclear to us and we remain cautious about the near-term challenges," said Berenberg.
The German bank noted that with the stock rallying by 124% since their September lows, aided by positive vaccine news and the "ungrounding" of Boeing's 737 MAX, it does not "feel inclined to chase them here" and opted to maintain its 'hold' rating on its shares.
Trainline shares slumped on Tuesday after JPMorgan Cazenove downgraded the stock to 'neutral' from 'overweight' and cut its price target to 382.0p from 486.0p as it pointed to the fact train usage remains weak due to Covid restrictions.
JPM noted Trainline shares had been volatile in the past few months, reflecting a continuation of lockdown measures across its key markets and a constantly changing outlook for train passenger levels.
According to its data, UK train passenger numbers were still tracking well below previous year's levels, at 27% in December and 14% in January so far, and while the bank upgraded the shares in early November, from here it sees a lack of catalysts to deter further outperformance.
JPM factored in its "unavoidable" earnings cuts and said it expects consensus expectations to follow in the next few days.
"While we highlighted that an ongoing shift towards the concession model in the UK rail industry is unlikely to meaningfully change Trainline's offering and business model, we expect ongoing negative sentiment to impact the shares," it said.
Analysts at Citi said the removal of the Reckitt Benckiser overhang should allow operational strength to drive the story at opioid addiction treatment maker Indivior.
Indivior shares were sharply higher after Reckitt Benckiser said late on Monday that it will withdraw a $1.4bn claim against it after the company agreed to pay the consumer goods giant $50.0m to end a legal battle related to a US probe into opioid addiction.
Citi said that after a long period of litigation dominating the debate, firstly with a Department of Justice indictment and more recently with a claim from Reckitt, the stock should now benefit from "the demonstrated progress in the last year".
The bank said the rollout of Sublocade is regaining momentum after a Covid-related stall, while Suboxone film continues its "resilient" performance against branded and generic competitors.
It also expects a recent UK Supreme Court ruling on buprenorphine prescribing to provide a further tailwind to market volumes in 2021, leading it to reiterate its 'buy' rating on the shares and lift its price target to 185.0p.