Broker tips: Virgin Money, John Wood, M&S, Mind Gym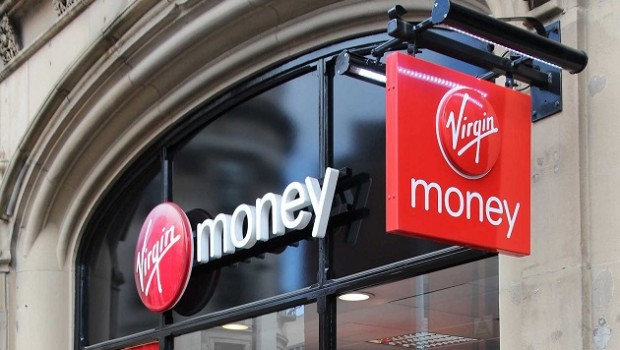 Citi downgraded its recommendation on shares of challenger bank Virgin Money on Friday to 'neutral' from 'buy', pointing to the stock's recent outperformance.
Citi noted Virgin shares are up more than 50% in the past month, well above larger domestic peers and the European bank sector, both of which are up around 30%.
After full-year results earlier in the week, Citi upped its FY21 earnings per share by 9% but left estimates for FY22 unchanged.
Citi said it remains constructive on the company's self-help potential but is downgrading the stock given its relatively high mid-teens price-to-earnings ratio on FY21 earnings per share.
Analysts at RBC Capital Markets raised their target price on multinational energy services company John Wood Group from 300.0p to 360.0p on Friday following a guidance update from the firm's board.
RBC Capital updated its model on the stock to reflect management's guidance for "modest deleveraging" in the second half of the year, slightly lowering its expectations for the remainder of 2020 and 2021/22, in line with the company's current backlog.
When discussing risks to its target price, RBC said although Wood's business was less exposed to oil and gas, the analysts still expect a lower and longer oil price depression scenario to "significantly limit" the firm's contracting capacity, which could materially impact its business as well as their valuation.
However, RBC did highlight that Wood had a "flexible" business model that had allowed the business to shrink its overhead costs by roughly 30% over the past 18 months, resulting in sustainable cost savings of about $250m.
Marks & Spencer was under pressure on Friday after Goldman Sachs downgraded its rating on the retailer to 'neutral' from 'buy', citing limited upside.
Goldman noted that since being added to the 'buy' list on 9 December 2019, the shares are down 35% versus the FTSE World Europe up 1.2%.
"We attribute the underperformance to this year's Covid-19 induced restrictions on trading activity," said GS, which added there was upside of around 7%, versus the sector average upside of roughly 17%.
The bank left its 145.0p price target unchanged and made no changes to its estimates.
Analysts at Liberum upgraded behavioural sciences group Mind Gym to 'buy' on Friday, stating the company's interim results were a "turning point".
Liberum noted that the Covid-19 pandemic had hit Mind Gym's live coaching business, resulting in a 40% fall in sales. However, it also pointed out that the firm's "digitally-enabled" offering increased from 30% to 73% of total sales amid the pandemic.
The analysts also stated that Mind Gym's management recently announced and "ambitious" plan to invest in a "behavioural change ecosystem" would be a drag on profits and cash in the short-term but added that the business was "financially strong" and that the investment should generate growth, increase visibility and ultimately drive margins.
Liberum, which issued the group with a 120.0p target price, said improved trading in October and November pointed to sales recovery and a profitable second half but did admit there was still "a lack of visibility" on the fourth quarter.