Broker tips: Codemasters, Domino's Pizza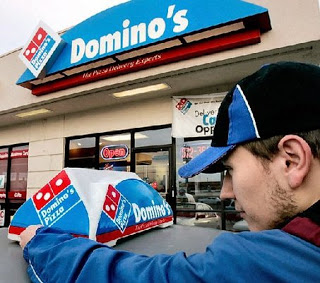 Analysts at Berenberg hiked their target price on video games developer Codemasters from 400.0p to 480.0p on Friday, stating the group presented a "substantial" discount to peers.
Berenberg opted to increase its estimates on Codemasters following the group's recent trading update, upping its 2021-22 revenue forecasts by 19.4% and underlying earnings estimates by 21.5%.
The German bank said the firm had delivered "a stellar performance" as it benefited from the Covid-19 "stay-at-home effect" and "the enduring quality" of its F1 franchise - the strong execution of which was now resulting in accelerated growth.
Despite Codemaster's "significant outperformance" during the first half, Berenberg added that it believes there is still further upside to come for the firm.
"Even after our +20% upgrade, we believe that investors can still access the secular growth of the video games industry via Codemasters on a 25% discount to peers," said the analysts, which also reiterated their 'buy' rating on the group.
"This makes Codemasters one of our top picks in our UK mid-cap technology, media, and telecoms coverage."
Citi downgraded its recommendation on shares of Domino's Pizza to 'sell' from 'neutral' on Friday, with a 290p price target, as it said the risk/reward is more skewed to the downside.
The bank noted that since its recent tough, the stock us is up around 20%, with almost half of that coming this week after the first-half results.
"While there were some snippets of encouraging commentary from the results, and it was a good chance to hear from the new management team, there was also a more cautious tone around near-term trends, franchisee relationships and the international disposals," it said.
"And on shareholder returns, the company did not announce an interim dividend. Framing that in the context of the share price moves and valuation levels…we think risk/reward is now more skewed to the downside, and we downgrade."