Broker tips: XP Power, Ocado, Hastings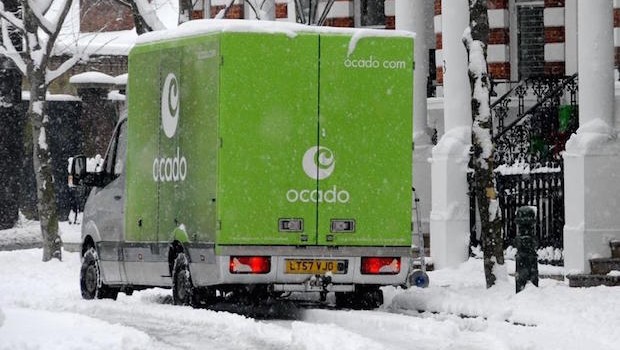 Analysts at Berenberg hiked their target price on power supplies manufacturer XP Power from 4,150p to 4,980p on Monday, stating the group's "impressive" first-half performance showed that it was now gaining momentum.
Berenberg said XP Power remained a UK industrials "top pick" in a market where "growth at a reasonable price" was hard to come by.
XP Power delivered an "impressive" set of interim results and set out an encouraging outlook, as far as Berenberg was concerned, with organic orders growing by 45% year-on-year thanks to a recovery in semiconductors and "exceptional demand" for Covid-19-related healthcare applications.
The German bank said despite XP shares rising by 40% year-to-date, the group still trades on 23x full-year 2021 earnings, which it believes to be "reasonable" given its growth prospects, returns profile, strong balance sheet and favourable end-market exposure in both the near and long-term.
With organic revenues up 4% year-on-year and XP's interim 2020 book-to-bill ratio of 1.39x underpinning "healthy prospects" for both the second half and the coming year, Berenberg also reiterated its 'buy' rating on the firm and upgraded its 2020 and 2021 earnings per share estimates by 10% and 6%, respectively.
Barclays downgraded its recommendation on Ocado shares to 'underweight' from 'equalweight' on Monday, as it argued the company is well placed to benefit from a rise in online demand due to the coronavirus pandemic but the stock is expensive.
The bank, which lifted its price target to 1,600p from 1,200p, pointed out that one of the most obvious effects of the Covid-19 crisis on the grocery sector has been the dramatic step-up in demand for online groceries.
"This should be good news for Ocado, both as an online grocery retailer and as a provider of online grocery solutions to other grocers," it said.
"What is more difficult to determine is whether the surge in the share price fairly reflects growth in the market opportunity. Our analysis - although we concede that it is hard to be scientific at this still-early stage of Ocado's development - suggests that a market cap of £16bn is excessively generous, and we cut our stock rating to underweight."
RBC Capital Markets upgraded Hastings to 'sector perform' from 'underperform' on Monday, hiking the price target to 250p from 160p after it agreed on terms on a £1.6bn takeover by a consortium led by Finnish insurer Sampo and its biggest shareholder, Rand Merchant Investment Holdings.
RBC noted the deal represents a 47% premium to the closing share price on 28 July, which was the day before Hastings announced the potential acquisition, and a 42% premium to the volume-weighted average of 176p for the six months up to then.
Prior to this deal, Esure was the most recent UK motor insurer to be acquired in August 2018 by Bain. RBC pointed out that at the time, the Esure purchase price was a 37% premium to closing share price, equivalent to a 12.2x 2019 price-to-earnings.
"By applying the same premium and implied P/E multiple from the Esure deal, we thought a valuation of between 215-233p was a reasonable starting point.
"Given the agreed price of 250p is even higher than that, we believe this is a great deal for shareholders."
RBC said it's also a great deal for Hastings as it will give the insurer more flexibility to fulfil its ambitious growth plans as part of a conglomerate. It argued that as a listed entity writing primarily UK motor insurance, the company struggled to achieve both its growth and profitability targets at the same time, especially during a downturn in the cycle in 2018 and 2019.