Broker tips: Flutter Entertainment, Ibstock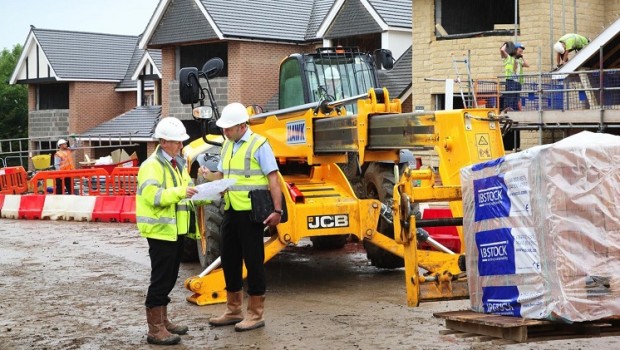 Analysts at Berenberg hiked their target price on bookmaker Flutter Entertainment from 7,000.0p to 10,400.0p on Friday but said they were still "sitting on the bench" when it came to the stock for now as their 'hold' rating was reiterated.
Berenberg said Flutter's shares had performed "exceptionally" over the past year and currently traded at "a material premium" to peers.
While the German bank acknowledged that some of that premium was justified owing to Flutter's market-leading position in the US, it questioned the potential for further multiple expansion.
"The company has benefited over the disrupted period and we do not think this is accurately reflected in consensus estimates; as a result, we see upside to earnings in the business ex-US," said Berenberg.
However, with Flutter also embarking on "a difficult integration of two global gambling giants", the analysts reckon the risk-reward ratio for the stock is balanced at present.
Analysts at Canaccord Genuity lowered their target price on brick maker Ibstock from 213.0p to 186.0p on Friday, stating it was still waiting for operational leverage to the upside.
While Canaccord said Ibstock's first-half results "were very weak", with an 85% fall in underlying earnings, it also said it was "not hugely surprised" by the fall in profits given operational leverage within the group and the number of sales lost during Covid-19-related shutdown in the second quarter.
On a more positive note, the Canadian broker noted it was "comforting" to see that net debt had fallen during the second quarter as cash flow started to improve and sales returned.
"Management has proactively restructured operations, including the closure or mothballing of three sites which reduces the fixed cost base by circa £20m and supports group margin recovery over the medium term to levels seen in recent years," said the analysts.
However, with sales expected to continue recovering, the analysts highlighted that Ibstock should now benefit from operational leverage on the upside.
"We expect a sharp recovery in EBITDA in the second half, albeit dampened by the fact that not all plants will be operating at maximum efficiency or capacity," said Canaccord, which reiterated its 'hold' rating on the stock.