Broker tips: Vitec Group, IWG, Electrocomponents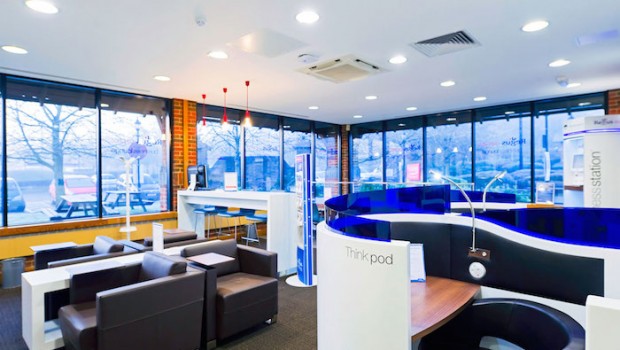 Analysts at Berenberg raised their target price on camera supplies manufacturer Vitec Group from 570.0p to 630.0p on Thursday but noted that the firm's recovery profile remained "mixed".
Berenberg noted that as a developer of broadcasting and photographic equipment, Vitec has been "in the eye of the Covid-19 storm" given the cancellation of most major events and halting of film production.
The analysts expect revenues in Vitec's production solutions division to halve in 2020 but noted there were early signals of recovery with the return of the Premier League and Bundesliga.
"2021 should hopefully witness a return to some normality, including the all-important Tokyo Olympics," said Berenberg.
The German bank said it takes "some comfort" in management's "quick reaction" to these challenges, having implemented significant cost savings, extended bank facilities and putting covenant waivers in place.
"However, while the outlook is undoubtedly improving, we remain hesitant about the speed of recovery, particularly among its amateur and professional photographer customers," said the analysts.
With shares trading at 13.7 times 2020's price-to-earnings ratio and 7.3 times enterprise value/EBITDA, the analysts think the risk/reward profile at Vitec is currently "balanced" and kept their 'hold' rating on the group unchanged.
RBC Capital Markets downgraded its stance on the stock of office space provider IWG on Thursday to 'sector perform' from 'outperform' following recent share price strength.
The bank said it still likes the long-term potential and sees IWG as becoming an even more dominant market leader.
"However, the shares have bounced strongly, the catalysts of further franchising deals are unlikely in the short-term and we see risk-reward now more balanced with the valuation circa 20% above our mid-cycle valuation of the existing estate at maturity."
RBC lifted its price target to 325p from 275p.
JPMorgan Cazenove downgraded its rating on shares of Electrocomponents to 'neutral' from 'overweight' on Thursday and cut the price target to 746p from 811p, mainly on valuation grounds following a strong recent share price performance.
JPM noted that since mid-January, the shares have been flat versus the FTSE 250 down 18%.
It said the company's FY20 results were solid, with pre-tax profit of £215m, at the upper end of consensus versus guidance for the lower end. It also said the company has seen an encouraging start to FY21.
"However, at circa 18x recovered earnings, we'd prefer to look elsewhere or wait for a cheaper entry point," the bank said.
It now forecasts FY21 pre-tax profit of £162m, with an 8.4% organic revenue decline, and has reduced its FY21 forecasts by around 30%.