Broker tips: Boohoo, Provident Financial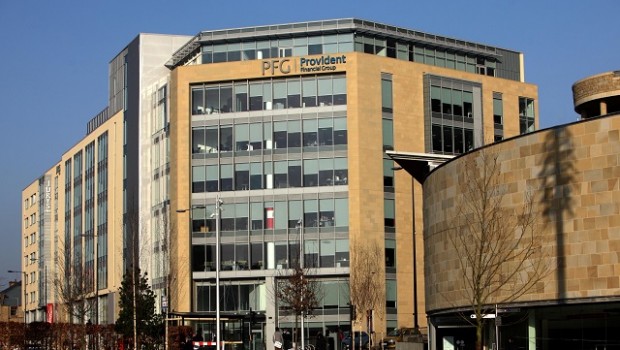 Analysts at Liberum raised their target price on online fashion retailer Boohoo from 430.0p to 490.0p on Friday, arguing that its recently announced acquisition of the remaining 34% stake in Prettylittlething that it didn't already hold was a "very shrewd and positive move".
Liberum estimates that the deal values 100% of Prettylittlething at £998-1,225m, suggesting a 12m forward 12-15x enterprise value/earnings before interest, tax, depreciation and amortisation ratio - around half of the respective current multiples for Boohoo.
However, the analysts highlighted that the group has likely acquired this stake at a 30% minority discount, suggesting £300-367m value which has not been paid for and, therefore, accrues to group shareholders.
They also noted that Boohoo still retains roughly £350m of net cash to pursue further mergers and acquisitions.
"We forecast £215m of FCF over the next two years, leading to net cash of £476m by year-end FY22E, excluding further M&A," said Liberum, which added that the deal drove its earnings per share upgrades of 13-14%.
"This gives significant firepower to continue developing the group's stable of own brands, broadening its customer base and opportunity set across the global fashion market."
Provident Financial shares rallied on Friday after Jefferies upped its rating on the doorstep lender to 'buy' from 'hold'.
"Balance sheet strength will help PFG to weather the recession, and it will emerge into a larger non-prime lending market with fewer competitors and with funding flexibility to take market share," the bank said.
Although it forecasts an adjusted pre-tax loss of £55m for this year, Jefferies expects the Common Equity Tier 1 to remain over 30% and for profitability to return in 2021 as the economy recovers.
Even on its conservative forecasts, Jefferies reckons CET1 will remain over 27% in 2022.
The bank argued that recession will likely push more people into Provident's target market.
"Broadly speaking, PFG's customers come from the lowest 20% of earners, a target market of around 10.7m people, who have disposable incomes below about £20,000," it said.
"Incomes are very likely to fall, and the experience of the last several recessions has been that those immediately above the bottom 20% see the biggest impact (and saw a reduction in disposable income in 2018/19 - source, ONS). While the effect is hard to quantify, it seems probable that PFG's target market will grow."
Jefferies cut its price target on the shares to 250p from 470p.