Broker tips: Ferguson, Greggs, Royal Mail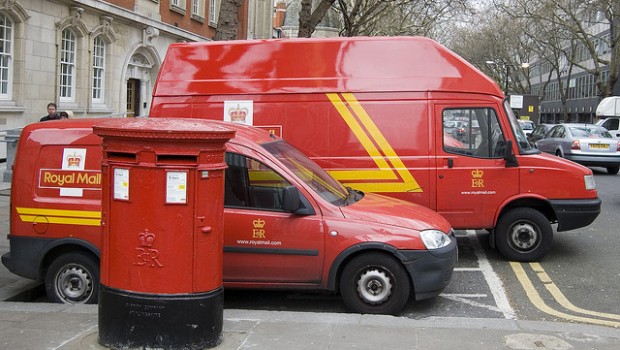 Ferguson's US trading will probably be better than feared in the fourth quarter, Canaccord Genuity said as the broker raised its target price on the plumbing and heating company.
The FTSE 100 company has reported a 9.3% decline in US revenue for April – a swing from 8.2% growth in February and March. The drop in the US, which makes up about 80% of Ferguson's business, was smaller than in Canada and the UK.
The US result was not as bad as expected and with US construction markets reopening business is likely to be better than forecast in the quarter to the end of July, Canaccord said.
Analyst Nigel Parson kept his 'hold' rating on Ferguson shares and upped his price target to £60 from £51.40. He also raised his estimate for annual profit to $1.387bn (£1.1bn) from $1.209bn.
"There remain macro risks around the US construction market, especially the potential for a second wave risk as the economy starts to open up," Parson wrote in a note to clients. "However, with the economy beginning to open back up and in view of the resilient performance seen in April, we increase our trading profit estimate for the group."
Berenberg has upgraded its rating on Greggs to 'buy' after the bakery chain started to tentatively reopen some of its stores.
Greggs closed its 2,050 stores in late March because of the coronavirus outbreak. Following the government's decision to loosen some lockdown measures, however, it is now trialling reopening some sites. Reopened stores will carry a limited range only, and have both reduced opening hours and social distancing measures in place.
Greggs has said it hopes to have all its stores open again by July, should the trial prove successful.
Berenberg argued that prior to the Covid-19 pandemic, Greggs had delivered 18 months of "very impressive" like-for-like growth.
"Moreover, it had recently developed a strategy that, in our view, was capable to driving elevated levels of growth for several years to come.
"That plan has been halted for the time being, with most stores currently closed. However, we believe the structural growth of the food-to-go sector will eventually return and feel Greggs is well placed to capitalise on that."
Berenberg said trading was likely to be subdued initially. "Even once every store is open, we believe trading will remain well below 2009 levels for some time, due to a substantial year-on-year decline in footfall caused by heightened levels of working from home and lower consumer confidence.
"As such, despite modestly reducing the length of the full closure period in our model, we have cut our 2020 revenue forecast by around 10%. However, we still think the trial reopening is a step in the right direction."
The German bank, which previously had a 'hold' rating on the stock, has also upped its price target, to 1,860p from 1,540p.
Analysts at Berenberg also lowered their target price on postal service Royal Mail from 115.0p to 100.0p on Tuesday, noting that break-up speculation continued to dominate.
Berenberg stated Royal Mail had been "hard hit" by the virus but acknowledged that the group was trading up despite it, with shares shrugging off the "very severe hit to earnings" from the pandemic.
However, the German bank said Royal Mail shares had traded away from earnings "for some time now", with supports for its valuation - like a high dividend yield and the chance of success in its long-term turnaround plan - now being gone.
"The main driver now is increasing speculation that the company will spin off its international division or be bought out entirely," said Berenberg.
"We think both routes would be fraught with difficulty and a positive solution for shareholders remains unlikely in the near to medium term, so we retain our 'sell' rating."
Berenberg also pointed to higher expenses relating to staff absenteeism, social distancing and growing parcel volumes as adding approximately £30m of operating costs every month and also stated a £40m hit on personal protective equipment and a £25m blow on a bonus for front-line staff working during the pandemic would hurt Royal Mail's bottom line.
"If the effect of the pandemic continued at that rate for the rest of the year, EBIT could fall by circa £600m – we expect operations to start to normalise in H2 but remain difficult for the business, especially given that the labour relations issues remain unsolved," added the analysts, which now forecast RM's UK division to make a loss of around £350m for the year.