Broker tips: BP, Hiscox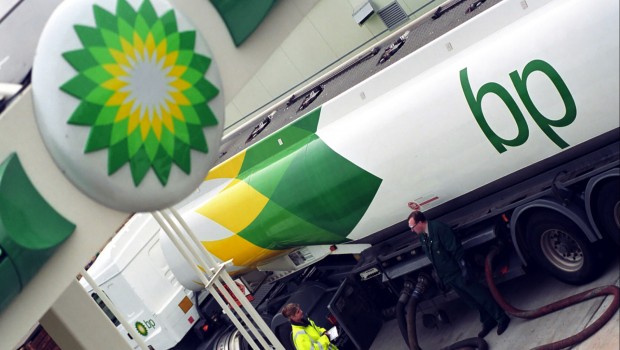 Analysts at Morgan Stanley reiterated their 'overweight' recommendation for shares of BP on Tuesday, pointing to its sustained organic free cash flow generation, likely fall in gearing going forwards, scheduled divestments most of which still lay ahead and "significant" remaining leeway for share buybacks in the second half of 2019.
At $6.7bn, the oil major's cash flow from operations came in below the $7.7bn which they had pencilled-in, but organic FCF still printed at $3.1bn, for dividend cover of approximately 150%, with the company having reported a level of dividend cover of at least that in five out of the last six quarters.
BP's gearing meanwhile had increased from 30.4% in the first quarter to 31.0% for the three months to June, but that partly due to payments linked to the purchase of BHP assets (which had now concluded) and others related to the Deepwater Horizon disaster in the Gulf of Mexico, with the latter set to reduce "significantly" in 2020.
Hence, their estimates called for a steady reduction in gearing from the third quarter of 2019 onwards.
And of the $10.0bn of disposals planned for 2019-20, the company had thus far only completed $1.5bn.
Furthermore, having bought back roughly 17.0m of its shares over the latest reporting period, that "still leaves a significant number of shares to be bought back in 2H to meet its buyback commitment."
Analysts at Canaccord Genuity kept their 'sell' rating on insurance provider Hiscox on Tuesday but upped their target price on the group from 1,580p to 1,600p after the firm's interim pre-tax profits came in slightly ahead of consensus.
With Hiscox's total pre-tax profits of $168m topping the company compiled consensus of $165m and Canaccord's own forecast of $151m, the Canadian broker slightly increased its gross written premium estimates for the firm but also took down its net premiums earned estimates for 2019.
Canaccord also nudged up its investment return predictions, but noted this was offset by the reduction in underwriting/net other profits.
"Overall, we raise our FY19E PBT by 1% to £274.4m and leave our DPS estimate at $0.44. All other PBT/DPS estimates are broadly unchanged," said Canaccord.
The analysts noted that Hiscox's first-half results were "clearly better" than they had predicted ahead of the group's warning, but said the figure's still reflected "the mixed trading for the group".
Canaccord also said it saw "huge opportunities" in the retail space and noted that it expects investor attention during the second half to shift onto said opportunities and pre-tax profit upsides for Hiscox in 2020.
"Although the group remains exposed to cat losses from its London Market and Re/ILS books, the retail business should provide it with some downside protection from non-correlating revenue/PBT.
"Against this, we still see the share price valuation as being up with events considering the H1 adjustments and the impact on the FY ROE and P/TNAV."