Broker tips: Hargreaves Lansdown, British American Tobacco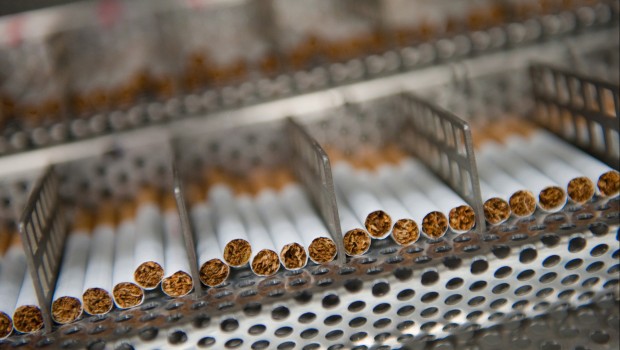 Peel Hunt has reiterated its 'hold' recommendation on Hargreaves Lansdown, despite the pressure heaped on the blue-chip firm after Woodford Investment Management gated its flagship fund.
Earlier this month, Woodford – founded by star stock-picker Neil Woodford – took the unusual step of suspending its Woodford Equity Income Fund after a run of redemptions. It did not say how long the suspension would last, only that it would use the time to reduce the fund's exposure to illiquid and unquoted stocks.
Hargreaves Lansdown, a fund supermarket and financial advisor, responded by removing the Woodford Equity Income Fund from its Wealth 50 list of favoured funds.
Since then, chief executive Chris Hill has also apologised to clients affected by the suspension and launched an internal investigation to assess if there is any bias in the way Hargreaves Lansdown recommends funds. He is also believed to be forgoing his bonus until the issues with Woodford are resolved, according to the Financial Times.
However, some investors remained concerned about the firm's ongoing exposure to the fund and its relationship with Woodford Investment Management.
Peel Hunt was reviewing its price target on Hargreaves Lansdown but reiterated its 'hold' status on Monday after a flurry of press reports over the weekend.
Analyst Stuart Duncan said: "The press focus on Hargreaves Lansdown is partly a function of Hargreaves Lansdown's success, although it remains true that a small proportion of the overall assets were invested with Woodford.
"Hargreaves Lansdown's service continues to deliver value for customers through fund discounts, which was a key point in last year's platform review. It is worth noting that the press have not focus on a number of other sector participants that also used Woodford, for example, St James's Place.
Analysts at Morgan Stanley downgraded industry giant British American Tobacco to 'underweight' on Monday, noting that, in its view, the threat of a "maximum nicotine policy" in the US had not been reflected in the group's share price.
Morgan Stanley said making the 'buy' case for British American was "easy", stating the firm represented a "structural growth story" suffering a temporary perception setback and labelled the group as "cheap", "unloved" and offering "a great long-term entry point."
However, MS believes the "high impact on future profits" stemming from a potential regulation change Stateside was not "fully understood or appropriately reflected" in BAT's share price.
"In our scenario analysis we take a conservative stance on new regulation, assuming regulation to reduce nicotine to non-addictive levels takes until 2035 to come into force. However, even in this scenario we estimate that BAT's US profits could be as much as 50% lower and ~13% of future value at risk to the ma
MS also highlighted that prior to acquiring Reynolds, BAT delivered a roughly 20% return on invested capital, generating £3.5bn of free cash flow, but post-acquisition, while the analysts estimate that ROIC had fallen to 7% and leverage had risen to around 4x in 2018, the business was set to generate £7bn of free cash.
"This company has consistently delivered 3-5% top-line growth, 5-8% profit growth and 8-12% EPS growth, putting it right in the top tier of the global Staples group, but the stock is on just 8.5x 2020e P/E with an ~11% FCF yield and an ~8% dividend yield."
In summary, MS felt the combined risks from regulatory change, disruption/investment requirements, changing consumer behaviour and high leverage gave it more than enough cause to turn "incrementally more bearish".