Broker tips: Rio Tinto, BHP, Spire Healthcare, Ashtead, Greggs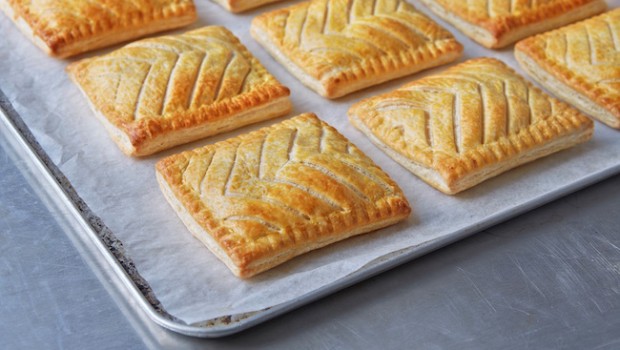 Goldman Sachs upped its stance on Rio Tinto but downgraded its recommendation on BHP on Tuesday as it took a look at the metals and mining sector.
The bank upgraded Rio to 'buy' from 'neutral' and lifted the price target to 5,000p from 4,100p as it said the company was set to benefit from higher iron ore prices.
GS noted that since the breach of a tailings dam at a Vale-owned iron ore mine last month, iron ore prices have risen by around 16%.
"Given ongoing uncertainty that this has created over the outlook for iron ore supplies, we expect the iron or price to remain elevated, at least in the short term. The impact of this on earnings is likely to be greatest for Rio Tinto, which derives more than 70% of its EBITDA (2019E) from iron ore."
The bank downgraded BHP Group to 'neutral' from 'buy' and cut its price target to 1,800p from 2,000p following recent outperformance. It pointed out that BHP outperformed Rio by 14% between March 2018 and January 2018, thanks to strong price momentum for BHP-specific commodities such as oil, the sale of its onshore oil assets and the strengthening of its portfolio.
"Given sector-wide outperformance, and with only circa 5% upside to our price target, we downgrade," it said.
GS also said that following the sale of BHP's onshore oil assets and the return of much of the proceeds to shareholders, there is little in the way of potential catalysts for the company, aside from a sustained increase in commodity prices. In addition, the bank reckons that BHP's first-half results could disappoint the market as far as shareholder returns and net debt are concerned.
Credit Suisse has downgraded its recommendation on Spire Healthcare, citing concerns about the group's ability to grow private patient sales and softer NHS revenues.
The bank has cut its rating to 'underperform' from 'neutral' and slashed its target price to 85p from 170p.
Spire is one of the UK's largest healthcare companies, providing services and facilities to NHS, self-pay and insured patients. It is trying to increase sales to private patients but some analysts are concerned that targets are too ambitious given the scope of its property portfolio.
Credit Suisse said it had cut its forecast of private pay revenue growth from 4% to 3% per annum, while also "continuing to expect NHS revenues to fall by 2.5% in 2019 before stabilising in 2020".
It added: "We expect UK hospital market conditions to worsen in 2019, and temper Spire's nascent progress in private pay growth. Further, soft NHS revenues should impair fixed cost absorption.
"The structurally lower profitability prompts us to cut the market value of Spire's property from £1bn to £500m."
Credit Suisse has not ruled out a takeover "at a substantial premium, the probability of which we consider tightly connected to Spire's ability to improve its operating returns". It also said that "raised political sensitivities about waiting lists could prompt a more rapid recovery in NHS revenues than forecast".
But the bank also warned that it expected "staff resourcing and costs to become more burdensome post-Brexit".
Analysts at JPMorgan Cazenove reiterated their 'overweight' rating on equipment rental company Ashtead on Tuesday due to its "undervalued and under-appreciated cash story".
JPMorgan said the debate on Ashtead seemed to largely revolve around the "right multiple" for the stock at its current point of the cycle. However, the investment bank noted the "right multiple" debate typically only looked at earnings.
The US bank cited the sustainability of Ashtead's positive free cash flow despite increasing investment in the business and its potential to generate roughly £1bn worth of free cash in a downturn as key reasons for the rating.
Ashtead's "aggressive investment" in the equipment field ahead of the cycle was also highlighted by JPM as having created a situation where incremental capital expenditure requirements and growth rates were "better aligned".
JPM stated this meant incremental capex was no longer offsetting Ashtead's positive EBITDA development, creating "sustainable positive free cash flow" as a result.
"We believe the flexibility and cash generating capability of the business should be taken into account when assessing through-cycle valuation and provides more protection for the shares in the event of markets slowing," said JPM.
JPM felt there was also "upside" to its target price of 2,300p.
Over at UBS, analysts lowered their rating on Greggs to 'neutral' on Tuesday, stating the bakery chain's business quality was now reflected in its share price.
Despite an uncertain UK consumer backdrop, UBS said Greggs had demonstrated the "resilience and growth potential" of its business model.
UBS, which upped its target price on the shares to 1,600p from its previous 1,500p estimate, believes Greggs has a "strong medium-term outlook" thanks to its sustainable and high-quality store roll-out, and opportunities to drive operational momentum with product and operational enhancements, brand perception improvement and digitalisation.
"We believe Greggs is well positioned to sustain strong LFL growth given improved estate quality, product innovation, effective marketing, pricing position and operational initiatives among others," said UBS.
However, with its stock up roughly 70% since its twelve-month lows back in July, UBS was of the opinion that Greggs' sustained performance was now "broadly priced in", leading it to strip the group of its 'buy' rating.