Broker tips: BT, Sabre Insurance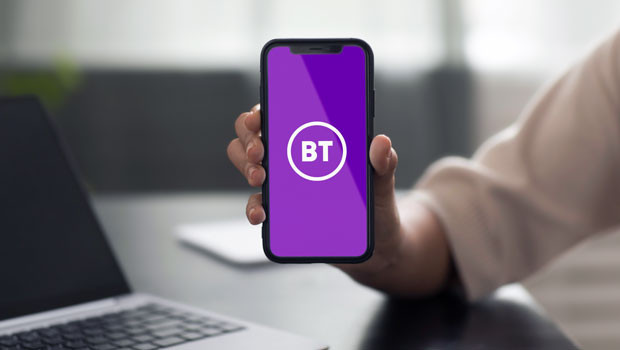 Analysts at Deutsche Bank raised their target price on telecommunications firm BT 140.0p to 150.0p on Thursday, stating taxes had pushed the "lucky" group's price target higher amid "major challenges".
Deutsche Bank said it was "leaning in" on BT, with the shares doing well year-to date, up 26% and roughly twice its peers, recouping much of its relative losses of 2022.
The German bank stated it upgraded BT to 'hold' on a better outlook for UK taxes which were proposed and then reversed, and said the stock became oversold. However, Deutsche said the group's share price was now in line with when it made the upgrade.
"We wondered whether BT would 'lean in' to a circa 14% price increase to consumers (10% to wholesalers) after a serendipitous (for BT) CPI out-turn, and it has," said Deutsche Bank.
"We have well publicised views as to the longer-term efficacy of such price action into a cost-of-living crisis and a massive alt-net build programme but BT's largest competitors are following suit on price rises (particularly on mobile) which should more than afray labour cost increases and sees our EBITDA expectations tick-up on stronger B2C and Openreach despite ongoing B2B weakness."
However, DB also said it was maintaining caution in a sector with greater value upside potential with lower risks elsewhere.
Over at Berenberg, analysts lowered their target price on insurer Sabre Insurance from 112.0p to 93.0p on Thursday, stating it was "still cautious" about the group's outlook.
Berenberg said Sabre's 2022 results earlier in March missed expectations on premiums, underwriting profitability, solvency and other income.
The German bank highlighted that the results saw it remain "very cautious" about the firm's outlook given that it has been bleeding customers "very fast" on its core UK motor book, that pricing in motorcycle had fallen behind claims inflation in 2022, and that it expects reserve releases to remain below previously stated guidance.
"We remain materially below consensus for the next two years and continue to believe guidance and analyst estimates are far too optimistic given recent trends," said Berenberg, which reiterated its 'hold' rating on the stock.
"We forecast weaker top-line growth driven by the strong reduction in UK motor policy count in H2 2022, an increase in the 2023 and 2024 by approximately 2ppt up to 90.5% and 85.5% respectively."