Broker tips: BP, Yellow Cake, Trustpilot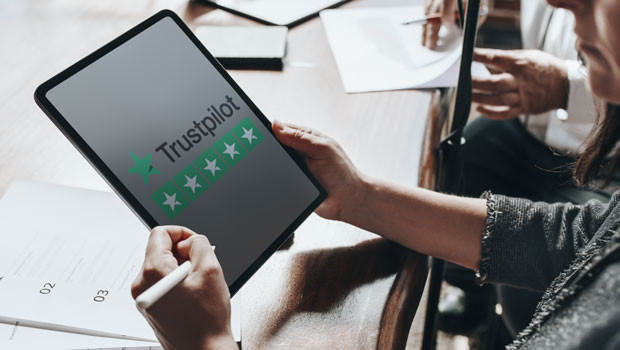 Barclays hiked its price target on BP to 1,000.0p from 700.0p on Wednesday following the oil giant's results a day earlier.
The bank noted that in the past, it had described BP as "the most misunderstood of companies" in its coverage universe but that the new strategy announced goes a long way to address the concerns.
"A new strategic update addresses key investor concerns and enables, in our view, a potential re-rating of the shares," it said, adding that longevity in the upstream combined with profitable renewables lead to stronger free cash flow.
"Capex is up, yes, but so too is EBITDA guidance and cash returns to shareholders," added Barclays, which rates BP at 'overweight'.
Analysts at Berenberg slightly raised their target on uranium business Yellow Cake from 543.0p to 552.0p on Wednesday following a "timely acquisition" by the group.
Berenberg said that Yellow Cake has completed a capital raise of $75.0m, which was upscaled from $50.0m, to purchase uranium from Kazatomprom through the issuance of 15.m shares.
The German bank noted that the uranium purchase price was $48.9 per pound, a roughly 4% discount to the spot price of $51 per pound on the day of the announcement.
Berenberg updated its model for the capital raise and said it believes that the uranium space remains "compelling", offering zero-carbon baseload power that it reckons will be "a key enabler of the energy transition".
"Considering the challenges of supply over demand, we think that there is upside to current prices," said the analysts, who stood by their 'buy' rating on the stock.
JPMorgan Cazenove lifted Trustpilot to 'overweight' from 'neutral' on Wednesday and upped its price target on the stock to 150.0p from 100.0p, as it said underlying earnings were at a turning point and that the top line has been de-risked.
JPM said it was upgrading given its view that management was "making use of attractive unit economics to extract operational leverage quicker than consensus previously expected".
The bank said it also believes the valuation backdrop has significantly improved, noting that the shares de-rated around 75% through 2022 and now trade at a discount of approximately 50% to European software peers.
"While we remain cognisant of top-line risk, we reflect this in our bookings estimates (2% below consensus for FY23 and FY24)," it said. "Crucially, we believe the group's profitability is at an inflection point, and see upside to management's FY24 adjusted EBITDA breakeven guidance, as we forecast $4.4m."