Broker tips: Unilever, Virgin Money, Playtech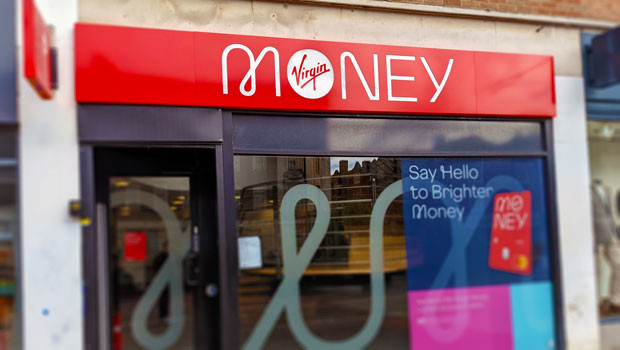 Analysts at Berenberg upgraded their rating on consumer goods giant Unilever from 'hold' to 'buy' on Monday, stating the group was "repositioned for faster growth".
Berenberg said higher category growth and better execution should enable Unilever to deliver organic growth at the upper end of its 3-5% mid-term guidance.
The German bank stated that Unilever's new business unit structure should also enable faster growth, release further cost efficiencies and increase portfolio management flexibility.
"Recent input cost movements and pricing actions support material margin recovery from FY23," said Berenberg. "Our base case gives 5% cost inflation for FY23, with operating margins trending back towards 18% by FY24."
Berenberg also noted that while Unilever's long streak of underperformance had started to reverse, operating on a 17.5x full-year 2023 price-to-earnings ratio, it still trades at a 15% discount to key peers, despite its improving outlook.
The analysts also hiked their earnings per share forecasts on the stock by 4-8% and their price target on the stock from £40 to £48.
Virgin Money tumbled on Monday as Berenberg re-established coverage of the shares at 'hold' from 'under review', saying the bank will struggle to re-rate given potential revenue headwinds and a sector-lagging return on tangible equity.
Berenberg said it expects Virgin Money to experience falling revenues and a sector-lagging return on tangible equity, impeding its ability to rerate and motivating its 'hold' rating on the stock
The analysts also noted that Virgin Money operates in mainstream lending markets, but said it lacks the low-cost deposit funding advantage of larger peers.
"While the bank's strategy implicitly recognises these weaknesses, plans to grow low-cost deposits may face headwinds that, in turn, could further impede SME and mortgage lending growth," it said.
Analysts at Deutsche Bank slightly raised their target price on software firm Playtech from 602.0p to 607.0p on Monday after the group delivered a "strong" first-half performance and a "positive assessment" of short and medium-term prospects.
Deutsche Bank said revenues were up by 73% at Playtech to €792.3m but noted that this had been flattered by "easy comparisons" in the prior year due to Covid-driven retail closures.
However, the German bank also highlighted that revenues were 66% above 2020's first half, excluding the group's discontinued Finalto unit.
Underlying earnings of €203.8m were "modestly below" estimates of €205.6m, but this was said to be entirely due to a bad debt provision of €15.4m.
"Management sees H1 momentum continuing into H2, driving modest upgrades to our FY22 forecasts," highlighted DB, which stood by its 'buy' rating on the stock.
Deutsche added that Playtech shares currently trade on a full-year 2023 enterprise value/underlying earnings ratio of just 4.6x, and at a 38% discount to Aristocrat's 680.0p bid, which was rejected in February.
"We see upside from a potential break-up of the business, or resumption of bid interest, in due course," added the analysts.