Broker tips: Aveva, Wood, Vodafone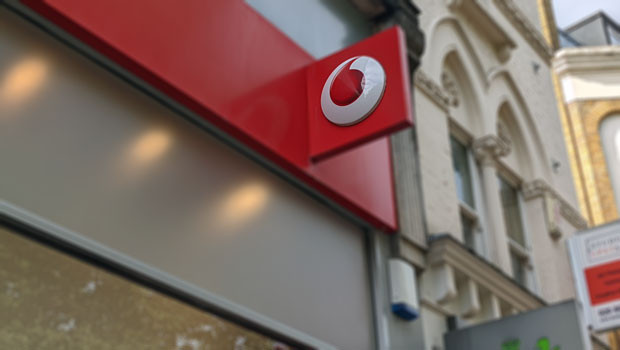 Analysts at Berenberg downgraded software firm Aveva from 'buy' to 'hold' on Thursday as it noted Schneider's bid for the company will likely be accepted.
Berenberg noted Schneider has now officially bid £31.0 per share for the Aveva minorities, valuing the company at £9.4bn and the roughly 41% of minorities it does not already own at £3.9bn.
However, Berenberg believes the bid valuation not only fails to fully reflect Aveva's true potential but stated it was also lower than it had initally expected.
With that in mind, the German bank also highlighted that based on the current level of "shareholder fatigue", resulting from a material de-rating of Aveva's share price in the past 12 months as well as a potential re-rating from successful business model transitions that could take as long as two years, it is probable that shareholders will likely opt to cash in and give up on future upside potentials and risks.
Berenberg raised its target price on the stock from 2,800.0p to 3,113.0p to factor in the offer.
Analysts at Berenberg lowered their target price on engineering and consulting firm Wood from 300.0p to 275.0p on Thursday after its environment and infrastructure business was acquired by WSP.
Berenberg stated with the deal now completed, Wood's sale of its Built Environment division addressed balance sheet issues amid "positive momentum" in its order book and exposure to end markets widely expected to experience secular growth and strong cyclical growth.
Once the sale closes, Berenberg said Wood was likely to end the year with close to zero net debt, highlighting the "striking gap" between its current market cap of roughly £1.0bn and consensus underlying earnings estimates for 2023 of $500.0m.
"Whilst we understand the market's loss of patience in Wood, it is difficult to reconcile these two figures unless we assume there are material further horrors to be discovered in Wood's legacy project portfolio," said the German bank, which reiterated its 'buy 'rating on the stock.
"We are updating our forecasts to reflect the $1.8bn sale of BE, and taking the opportunity for a somewhat more cautious view on earnings; nonetheless, we continue to see this as an interesting and deeply mispriced asset for investors with the patience for the anticipated recovery."
Analysts at Deutsche Bank reiterated their 'buy' recommendation on Vodafone on Thursday, saying that the shares were "cheap" even while conceding that it had been a "disappointing" year thus far and pointing out that energy costs remained a headwind.
In their judgement, the company's limited progress on following through with several of the opportunities that investors spied at the end of 2021 were the cause of the company's languishing share price.
Among Vodafone's misses on its operational priorities were the transformation of its operations in Germany and Spain and as regarded EU funding.
So too, the telecommunications operator had yet to deliver on strategic opportunities in towers, in-market consolidation and the transfer of ownership of Vodafone Egypt to its South African company Vodacom.
DB, which also cut its price target on the stock from 225.0p to 215.0p, said: "Lack of action has allowed a narrative to develop that VOD is not in control of its destiny.
"This is harsh and like buses arriving all at once, we see the potential for meaningful catalysts which in the context of a cheap valuation should prove cathartic."