Broker tips: Atalaya Mining, Pets At Home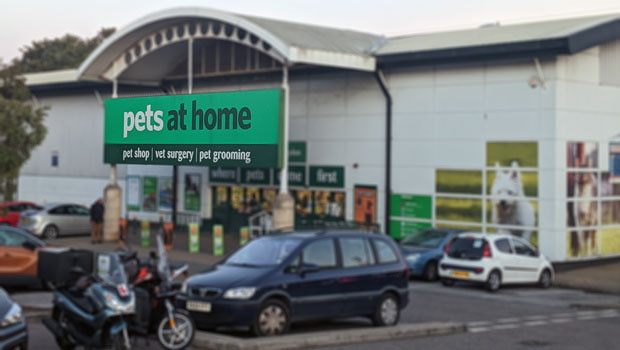 Analysts at Berenberg lowered their target price on Atalaya Mining from 400.0p to 370.0p on Wednesday after the group's second-quarter results fell short of expectations.
Berenberg noted that Atalaya's management had given advance warning that its second-quarter trading performance was likely to be the weakest of the year, but said the results released still came in "meaningfully below" its expectations.
"Revenues of €93.4m missed our €103.8m estimate due to a provisional pricing adjustment of €10.0m. EBITDA of €14.7m missed our €43.6m estimate due to lower revenues and higher-than-expected operating costs. As a result, C1 cash costs of $3.12 per pound missed our $2.82/lb estimate, and all-in sustaining costs of $3.33/lb also missed our $3.08/lb estimate," said Berenberg.
The German bank, which reiterated its 'buy' rating on the stock, also said Atalaya's lower interim dividend of $0.036 per share was likely to "disappoint" the market.
However, Berenberg said it continues to believe that the market does not ascribe value to the company's "compelling growth portfolio" and that its current valuation was "attractive" for a copper miner with "a significant growth portfolio" standing at the cusp of the energy transition.
"2022 is likely to remain challenging for the shares, but upcoming catalysts and an improving electricity picture should help to drive a re-rating in 2023," concluded the analysts.
Jefferies initiated coverage of Pets at Home on Wednesday at 'buy' with a 425.0p price target as it highlighted the company's "resilience and growth".
"Pets at Home, the dominant player in the UK pet care market, has been leveraging its scale advantage to drive meaningful market share gains, from 18% in FY17 to 24% in FY22," the bank said.
Jefferies said that having implemented an impressive recovery in both its retail (2017/8) and vet (2018/9) operations, Pets entered the pandemic on the front foot and has capitalised on the opportunity since then: accelerating customer acquisition, growing share of wallet, and using its data even better.
"Yes, changes in pet-owning behaviour have expanded the market, but Pets has made considerable share gains, building from 18% to 24% in five years and delivering a 20% return on invested capital.
"Looking ahead, we see the pet care market as fundamentally attractive, largely immune to the consumer cycle and, supported by humanisation and premiumisation, set to grow at 4-5% in the medium term."
Jefferies said it sees Pets' retail business as having significant enduring advantages, including a nationwide omni-capable 457-store estate, 7m data-rich VIP customers, a gulf in brand awareness versus competitors, a pet care ecosystem that meets all pet owners' needs, and the scale to invest in growth.
"Supported by tangible growth drivers - data usage and cross-selling, a new Store Transformation programme, and proven customer acquisition through Puppy/Kitten clubs - we expect continued share gains, premium revenue growth (circa +6%), and medium-term retail profit growth of more than 10%."