UK's Hammond says business needs certainty post-Brexit
Chancellor part of Cabinet European charm offensive to sell deal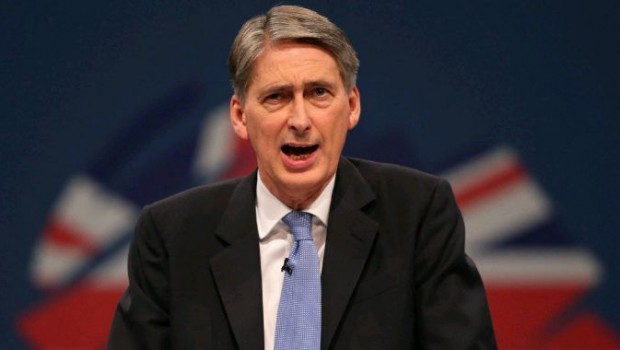 A transitional period after Brexit was crucial for businesses to adapt to changes once Britain leaves the European Union next year, UK Chancellor Phillip Hammond said on Wednesday.
In an article for the Swedish newspaper Dagens Industri, Hammond said the government's priority was to "offer certainty" by agreeing the terms for a post-Brexit implementation period.
Hammond was visiting Sweden and Norway this week as part of charm offensive by British ministers to sell their vision of Brexit to the rest of Europe, although there was some scepticism about how coherent this message would be given the deep divisions amongst them over the issue.
Hammond is a staunch remainer and has irritated hard right Brexiteers inside Prime Minister Theresa May's Cabinet by making not secret of his desire to see Britain maintain as strong a link as possible to the EU.
His article took a swipe at those who want to cut ties completely, especially with the single market and customs union, which Hammond believes will do long-term damage to the British economy.
"Of course, Sweden did not vote for Brexit, but you have a strong interest in a successful outcome. You rightly want to maintain the integrity of the single market and the customs union while avoiding damage to trade and economic growth," he wrote.
"If we can be ambitious in agreeing a new model of cooperation, one that looks beyond models that already exist, then I am confident that we can agree a deal that is good for the UK, for Sweden and for the EU."
Hammond made a pitch for London to retain its role as a leading financial services centre as Frankfurt and Paris actively sought to lure business away.
"The City of London is a global financial centre, which attracts capital and people from across the world and channels finance into the European economy," he wrote.
"London's strengths – concentration of activity, depth of expertise, and ability to channel capital – cannot be easily replicated. We can and should approach negotiations with the aim to preserve this European asset, securing a deal that benefits both our economies."
He also took aim at the EU over its complaints that Britain has not been clear enough over its future relationship with Brussels, claiming that London has "little signal of what future relationship the EU27 would like to have with a post-Brexit Britain".
"I don't believe this can be a question only for British politicians and British voters to resolve," he said.