UK voters want final say if EU negotiations collapse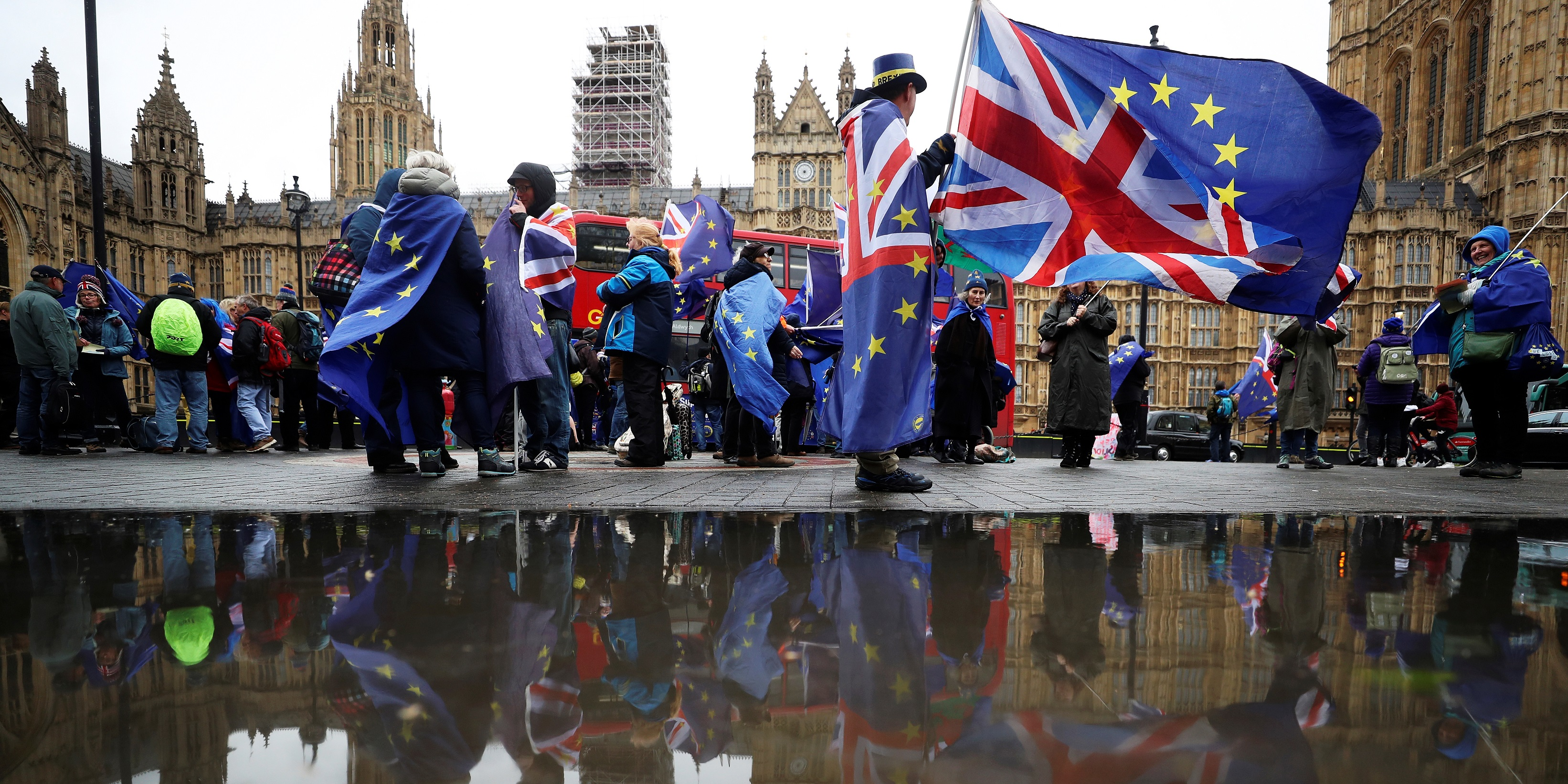 UK citizens want a final vote on Brexit if the negotiations with the European Union break-down without securing a deal, YouGov has found in its latest survey published on Friday.
The poll was conducted last week and it revealed that 45% of voters supported a new referendum regardless of the outcome of the negotiations with the EU. In the case that no deal was secured in the talks, 50% of voters supported a final vote to decide whether to remain or leave.
It also showed that 74% of the 10,000 people asked believed that negotiations were going badly for the UK and 68% thought Britain would leave the EU with a bad deal.
"Across the spectrum, the message from voters in this survey is clear: if the government and parliament can't sort out Brexit, the people should," said Peter Kellner, a former president of YouGov.
The Prime Minister still has to find a proposal that will unite her divided party and that will please the EU regarding the future relationship with the block. This task is becoming increasingly more urgent with less than eight months left until the official divorce in March 2019.
Theresa May recently proposed a compromise that would keep Britain in a free trade zone with the EU for manufactured and agricultural goods which would require the UK to comply with some EU rules.
The YouGov poll showed May's proposal has yet to win popular support. Around 40% of voters favour simply remaining in the EU - if the alternatives are a 'hard' Brexit or May's deal - whereas 27% would prefer to leave without a deal.
In such a situation, only 11% would support May's proposed solution.
Reacting to the YouGov findings, Chuka Umunna, Labour MP and leading supporter of the People's Vote campaign, said: "Whether people voted leave or remain two years ago, nobody voted for this chaotic Brexit that will damage our living standards and public services which is being thrust on the country by politicians in Westminster.
"It is now clear that the people are starting to find their voice and they demand a vote on the final Brexit deal as the only way out of this mess."