UK govt cancels £14m Brexit contract with no-ship ferry firm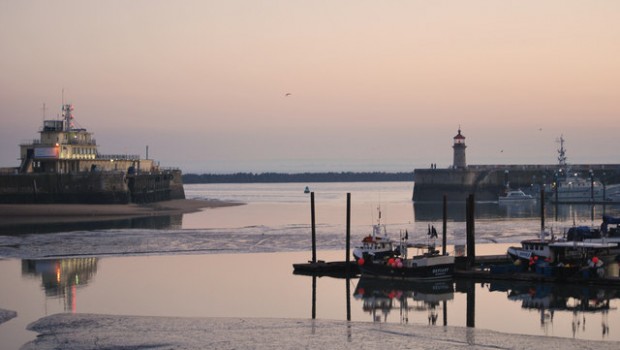 The UK government was forced into an embarrassing u-turn when it cancelled a controversial £13.8m no-deal Brexit ferry contract given to a that owned no ships.
The Department for Transport shelved the deal after an Irish company called Arklow Shipping withdrew its support from Seaborne Freight. It said on Saturday that it was in "advanced talks" to find another firm.
The fiasco increases the pressure on Transport Secretary and arch Brexiteer Chris Grayling, who defended the deal when it was first announced and said it posed no risk.
Concerns emerged in December about UK government plans to keep freight moving in the event of a no-deal Brexit when it was discovered Seaborne, one of three companies given contracts worth £108m, had not previously operated a ferry service and was not planning to do so until the end of March – when Britain plans to leave the European Union.
The company intended to operate a twice-daily service from Ramsgate to the Belgian port of Ostend if the UK left the EU without a deal and Channel services at the main port of Dover came under pressure.
At the time, Ramsgate Conservative councillor Paul Messenger questioned whether the government had carried out sufficient checks on the firm.
"It has no ships and no trading history so how can due diligence be done? Why choose a company that never moved a single truck in their entire history and give them £14m? I don't understand the logic of that," he told the BBC.
The Department for Transport said that the contract had been awarded in "the full knowledge that Seaborne is a new shipping provider and that the extra capacity and vessels would be provided as part of its first services".
"As with all contracts, we carefully vetted the company's commercial, technical and financial position in detail before making the award."
Ferry services have not operated from Ramsgate Port since the collapse of TransEuropa in 2013. The government also awarded contracts of about £47m each to Brittany Ferries and to DFDS of Denmark for routes between England and the Netherlands and Germany.