'No real progress' in UK-EU trade talks, German official says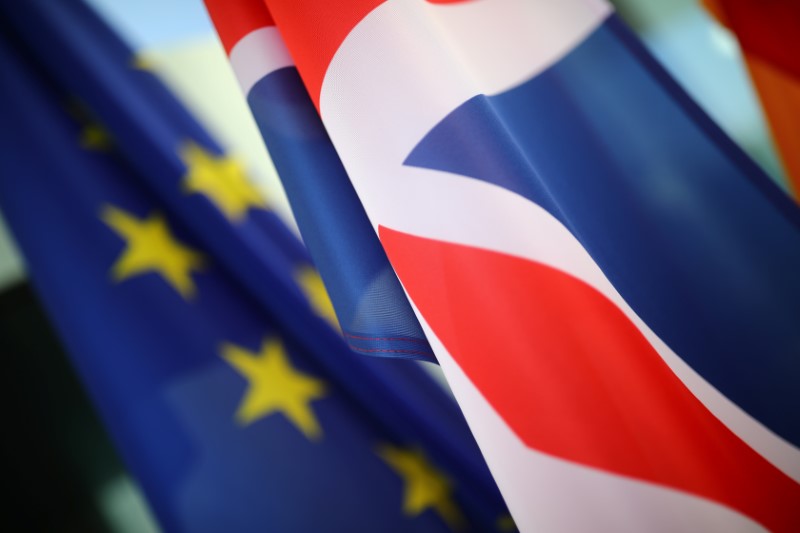 The UK and the EU have made "no real progress" towards a trade deal and Britain must be more flexible to achieve a breakthrough, Germany's ambassador to Brussels said.
Michael Clauss said the UK could not have the degree of control it sought with free access to the EU's internal market - the EU's longstanding position. He said EU leaders would turn their attention to Brexit talks to try and forge a deal by a summit on 15 October.
Under the transition agreement between the UK and the EU the two sides have until the end of 2020 to seal trade terms or default to World Trade Organization rules, which would impose tariffs. The two sides have been in talks but have not shifted their stances publicly.
"So far as all of you are aware, no real progress has been made in the negotiation. It's more like both sides highlighting and stating their positions," Clauss said. He said UK companies wanted access to the EU's single market but the EU would not allow this without parity on matters such as state aid and environmental standards.
"Is a deal possible? Yes, definitely. But I think it also means that UK needs to have a more realistic approach," Clauss said . "In short, I think you cannot have a full sovereignty and, at the same time, full access to the internal market. So this Brexit issue is going to absorb a lot of political or most of the political attention we expect in September and October."
One of the big sticking points is EU fishing fleets' access to British waters. Fishing makes up a very small part of the UK economy but it has become a totemic issue and a number of hotly contested parliamentary seats have fishing industries. Clauss said the subject was important to several EU states.
"This means whether EU member states keep their fish quotas - fish in the UK waters after Brexit has been done - and then another issue of governance. So, what if there is a disagreement on how to read the treaty and what can be done?"
The UK has complained that securing a trade deal has slipped down the EU's agenda but the UK has also refused to consider extending talks while countries deal with the Covid-19 crisis.
Speaking at an online event organised by the European Policy Centre thinktank, Clauss said the last few months of 2020 would be dominated by the trade talks with ratification by the EU required before the end of the year.
"This is a must-do," Clauss said. "We work under the assumption the United Kingdom is not going to ask for an extension. That means a deal needs to be struck in the next six months."