May touts 'bold' Brexit offer as Tories face Euro election hiding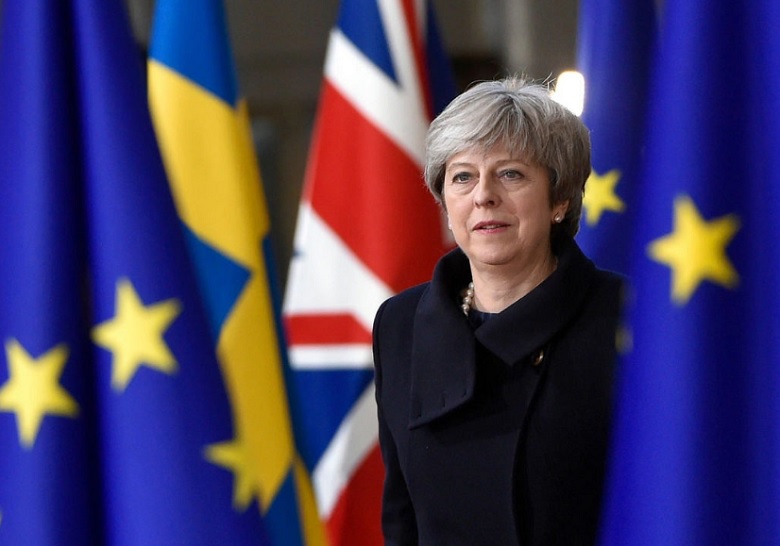 Prime Minister Theresa May started the week of the European elections touting a "bold" new offer to MPs on her Brexit withdrawal plan.
As politicians panic at the rise of the recently formed Brexit Party, which appears set to thrash the Tories at Thursday's European poll, May was trying to win support for her legislation ahead of a parliamentary vote in the first week of June.
Cross-party talks with the main opposition Labour Party collapsed last week and May was expected to sweeten her deal in an attempt to lure MPs to support her thrice-defeated proposal.
Her "new, bold offer to MPs across the House of Commons" was reportedly to include separate legislation to ensure they would get a vote on whether to adopt any future improvements to workers' rights introduced by the remaining EU states.
However, the expectation is that the Withdrawal Bill and attached political declaration – which contains the framework for the future relationship – will be defeated, triggering May's promised departure from office.
Health Secretary Matt Hancock was trawling the broadcast studios on Monday urging MPs to view the new proposals before dismissing them.
"They (critics) haven't seen the proposals. The proposals will be discussed in cabinet tomorrow, and then published," he said.
He added that it was not the same as the proposals that has been defeated heavily by parliament three times.
"That is different from the actual legislation that brings forward the agreement to leave the European Union, which includes in it a whole load of proposals for what the future relationship is, as well as details of the actual withdrawal agreement," he said.
"It ultimately will come down to this when MPs are voting: do you want to deliver on the referendum result? Not, is this your perfect resolution to Brexit, and exactly what you want, but this is the piece of legislation that would deliver on the referendum," he told the BBC.