May to brief ministers on Brexit tensions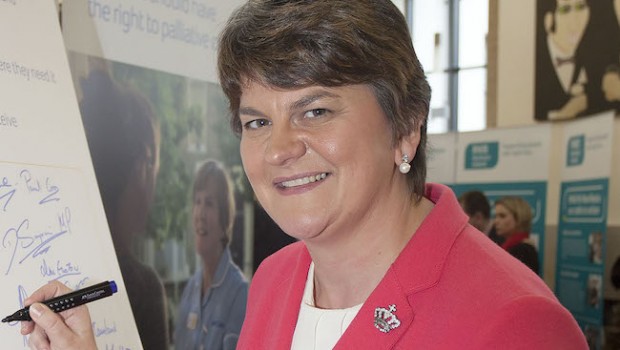 Prime Minister Theresa May will meet ministers on Thursday afternoon to discuss Brexit negotiations with the EU as the government faces tensions from the Democratic Unionist Party.
The meeting comes as the DUP, key ally to the Conservative government, threatened to withdraw its support for the budgets if May agrees to the EU's backstop solution for the Irish border issue regarding Brexit.
The UK and the EU have yet to strike a deal on the future relationship after Brexit. May urged MPs to "put the national interest first" and support the deal that is agreed with the EU.
There is still a key issue that needs to be dealt with, how to avoid a hard border between Northern Ireland and the Republic of Ireland.
DUP Brexit spokesman Sammy Wilson condemned the EU's backstop that would keep Britain in the customs union for an unspecified time-limited period, since it would exclude Northern Ireland from any new British trade deals and see checks on goods moving from mainland Britain to the province.
"She [May] will not have DUP support regardless of whether the government tries to bribe, bully or browbeat us into accepting it," he wrote in the Daily Telegraph newspaper.
On Wednesday, EU chief negotiator Michel Barnier said there would have to be checks on goods travelling to Northern Ireland from the rest of the UK, because they would effectively be arriving in the EU's single market in the case there is no hard border with the Republic of Ireland.
"I understand why such procedures are politically sensitive," he said, but added "Brexit was not our choice, it is the choice of the UK."
The meeting comes ahead of a key EU summit next week where Brexit will be discussed.