House of Lords set to debate Article 50 bill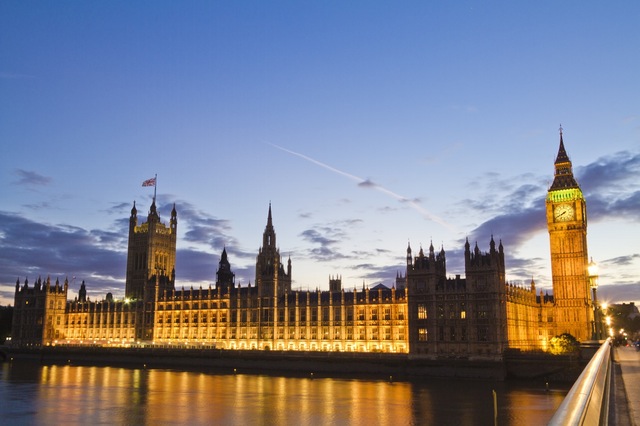 The House of Lords will start debating the Article 50 bill on Monday with amendments tabled to guarantee the rights of EU citizens in the UK, for greater scrutiny on the process and for a "meaningful vote" at the end of Brexit negotiations.
Prime Minister Theresa May's Conservative party has a majority in the Lords, as it does in the House of Commons, where MPs voted overwhelmingly to pass the European Union (Notification of Withdrawal) Bill, two weeks ago unchanged.
However, the 252 Tory peers could be outnumbered if Labour and Liberal Democrats peers with 202 an 102 peers, respectively banded together to add amendments to the bill. There are also 178 crossbenchers to contend with as well.
Lord Mandelson, a former Labour cabinet minister for Tony Blair and Gordon Brown, told BBC's Andrew Marr Show on Sunday that the government could be defeated on the status of EU nationals and for a "meaningful vote" for Parliament.
This was echoed by Lady Smith on BBC Radio 4 Today programme on Monday, but she stressed that the Lords would not hamper May's timetable.
She said: "All the House of Lords can do is ask the Commons to look at an issue again that is built into the government's own timetable. I don't see any extended ping-pong on this at all, I'll be very clear about that.
"We are trying to be helpful rather than difficult. I would like to see some of those concessions like having a meaningful vote at the end, like having some parliamentary engagement throughout, on the face of the bill. As we have seen with the Dubs amendment, we can't always rely just on what the government says."
May said that she hoped there would be debate and scrutiny in the Lords but that the upper chamber would not hold up the bill.
The Lords will continue debating on Tuesday with the committee stage on 27 February and 1 March.
If there are no amendments, then the bill could be approved by the Lords at third reading on 7 March and will become law afterwards.
This would be in line with government's timetable to trigger Article 50, which starts a two year clock on formal negotiations with the European Union, by the end of March.
However, if there are changes made it would be passed back to the Commons to be debated and for MPs to accept or reject the amendments.
The House of Lords will start debating the bill at 1500 GMT.