Hammond refuses to rule out backing no-confidence vote over Brexit
Finance minister takes aim at Johnson over no-deal plan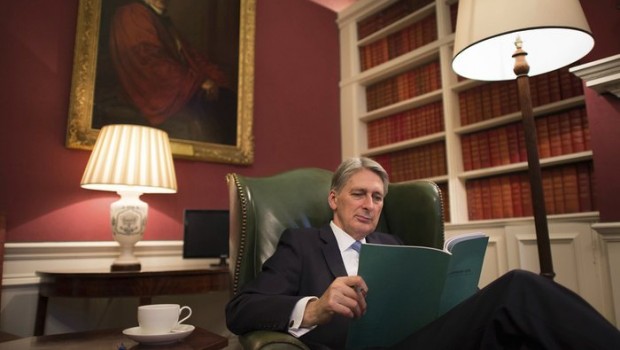 UK Finance Minister Philip Hammond effectively declared war on Boris Johnson on Friday, when he refused to rule out supporting a no-confidence motion if the Tory leadership favourite became prime minister.
Johnson is expected to be declared winner of the contest against Jeremy Hunt next week. The pro-EU Hammond has made no secret of the fact that he expects to be sacked by whoever wins in retaliation for his opposition to a no-deal Brexit and criticism of their spending plans.
The hardline Brexiteer Johnson has said the UK will leave on October 31 "do or die" and has said he would suspend parliament to stop it getting in his way.
In an interview with the Le Monde and Süddeutsche Zeitung newspapers, Hammond was asked if he would rule out voting in favour of a no-confidence motion against Johnson.
"I will take steps to avoid an exit without agreement apart from an explicit parliamentary approval," he said, while adding later that he did not "exclude anything for the moment".
"There should be a new and sincere attempt to reach a consensus. If we do not find a solution with the members, we may have to ask the British to give their opinion again, in one form or another."
There have been suggestions that Hammond could resign early next week to deny Johnson the satisfaction of firing him.
Hammond said it was "absolutely necessary" for the UK to extend its EU membership beyond 31 October as there would not be enough time to renegotiate the current agreement.
"If the next government is sincere in its desire to reach an agreement with Europe, it must try to get more time. If it does not, the British parliament will insist on getting a new postponement," he said.
"I will remain a member of the House of Commons. I will do everything in my power from my position to make sure that parliament blocks a Brexit without agreement."
European Commission President-elect Ursula von der Leyen said this week she would be prepared to grant a further extension it the UK provided a "good reason".
Hammond was one of four cabinet ministers who abstained on a vote on Thursday which effectively stopped Johnson from suspending parliament.
In his interview with the French and German newspapers, Hammond said he could not see any prospect of a successful negotiation with the EU before October 31.
Hammond said: "In practice, extending the deadline is absolutely necessary. Between the summer break, the arrival of the new (European) commission and the change of the British government, it is simply impossible to negotiate anything before October 31."