Hammond sees 'double dividend' from Chequers Brexit deal
Up to £15bn could be freed up from hard exit contingency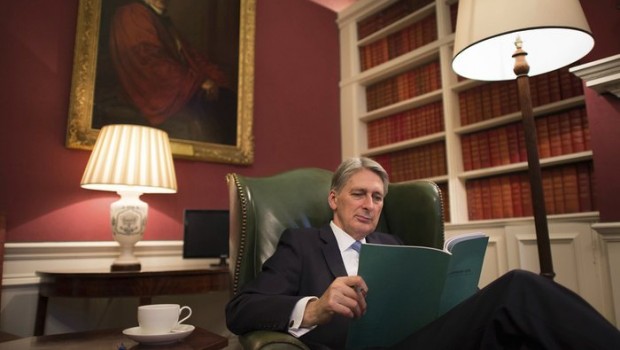 A Brexit deal that ensured smooth trade with the European Union could produce a double boost for Britain's finances, Chancellor Philip Hammond said on Friday.
He also signalled that UK taxes would increase in the upcoming budget to fund a promised £35bn spending increase by 2022.
Hammond said the plan being negotiated by Prime Minister Theresa May would allow the government to claw back the £15bn set aside to buffer the economy against a hard Brexit combined with higher growth.
This could free up as much as £10bn a year and give Hammond a chance to ease austerity measures that have been stifling households since they were introduced by his predecessor George Osborne - fired by May when she took power in 2016.
"So long as we get a good deal that protects the UK economy there will be two sources of upside," Hammond said in the margins of the International Monetary Fund's annual meeting in Indonesia.
"If we are successful in negotiating that package there will be an upside dividend in terms of the economy and consequently the fiscal numbers."
"The second bonus is that I have been holding a slightly larger fiscal buffer than would be necessary because of the degree of uncertainty that exists at the moment. As that uncertainty is unwound and we are in more favourable circumstances, logically one would need less of a fiscal buffer and some of that could be released to support the spending envelope or deliver tax cuts."
Hammond also signalled tax rises in the October 29 budget to pay for spending pledges. He was expected to hit pension tax relief for higher earners and workers who claim self-employed status while working for one employer.
He described pensions tax relief as "eye-wateringly expensive" and insisted that the crackdown on self-employed workers was "simply enforcing something that was introduced by the Labour government in 2000".
"In the interest of fairness, we need to ensure that two people working side-by-side doing the same job for the same employer are paying broadly the same tax," he said.