Carney warns Brexit could be as catastrophic as 2008 financial crisis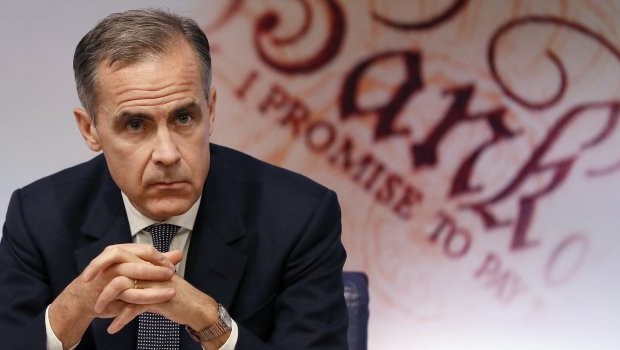 The Bank of England's governor Mark Carney warned that a no-deal hard Brexit could be as catastrophic as the 2008 financial crisis, causing recession and sending house prices crashing.
In a Downing Street briefing with senior cabinet ministers over preparations needed for a potential hard Brexit, the Governor warned them of the crippling effect a divorce without a deal could have on the UK economy.
Presenting three different scenarios, according to reports, Carney warned that the worst case would see house prices fall as much as 35% over three years.
These figures resemble the latest routine "stress test" from the Bank of England carried out in November 2017 when it said Brexit could bring a 33% fall in house prices in the worst case scenario.
Carney also reportedly warned the Prime Minister and the rest of the cabinet that mortgage rates could spiral, unemployment could rise to a double figure percentage, the pound and inflation could fall and homeowners could be left in negative equity.
Carney compared the potential effects on the UK economy to the financial crisis of 2008, that pulled the country into a severe recession.
After the meeting, a Downing Street spokesman said that although ministers are confident of a Brexit deal, they are also going to "ramp up" their preparations for a hard divorce.
The government also released on Thursday a new batch of no-deal guidance papers that included information on the validity of UK driving licences in the EU and passport technicalities.
One cabinet minister told the Guardian: "The government wouldn't just stand by. It didn't in 2008. He wasn't saying it was all going to happen but I think there is a recognition that you do have to contemplate the worst-case scenario."
Carney has previously received criticism from Tory eurosceptics claiming he is part of "project fear" and a supporter of the remain campaign.
Jacob Rees-Mogg told MailOnline: "The Governor of the Bank of England is meant to be able to influence events through the modest movement of his eyebrows, not by imitating a screaming banshee."
The governor of the Bank of England is not the only one warning of the effects of a no-deal Brexit. On Thursday, Moody's released a new analysis on the future of the UK's financial strength post-Brexit and revealed the country could be headed for another recession if it crashes out of the European Union.