May calls unions to boost support for Brexit deal
PM offers pledges on improved workers' rights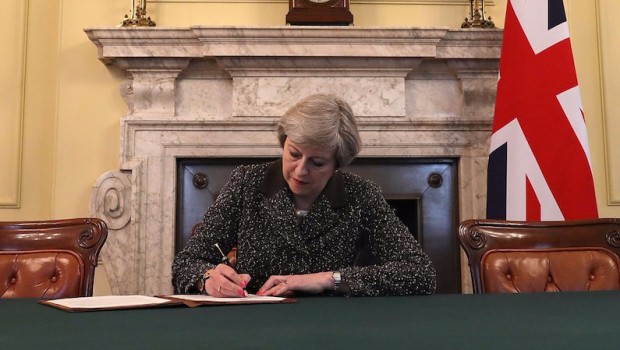 UK Prime Minister Theresa May found herself in a situation unimaginable before Christmas as she telephoned two union leaders seeking support for her Brexit deal.
The leaders of the powerful Labour-supporting Unite and GMB unions spoke with May on Thursday night as she offered pledges on improving workers' rights after Brexit.
The Conservative Party is no advocate of more protections for workers or trades unions given the latter's historical link to Labour, but it was seen as a sign of May's desperation to get her deal through parliament on January 15 that she made contact.
However, GMB General Secretary was swift to rebuff May's advances, calling it a "cynical" move.
"The government has systematically refused to engage with trade unions over workers' rights and is now trying to buy off MPs with legally unenforceable tweaks that are not worth the paper they are written on," he said.
"These assurances are meaningless at best, and at worst a cynical attempt to use workers' rights as a bargaining chip for self-preservation."
"To be clear - this doesn't guarantee workers a single thing. Any MP who thinks this is enough to make a bad deal good needs to have a serious word with themselves.
May has lost two Brexit votes in 24 hours. The first limits the government's financial powers in the event of a no-deal departure, while the second means she must announce new plans within three days if her deal fails in the Commons.