Pound slumps as Johnson tells UK to 'get ready' for no-deal Brexit
Talks to continue in London next week despite PM missing own deadline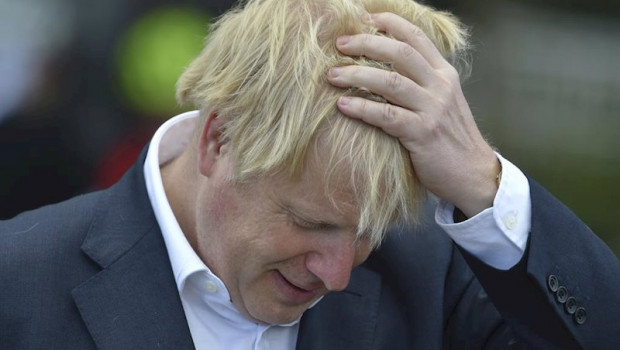 Tensions on stalled Brexit trade talks heightened on Friday as Prime Minister Boris Johnson said Britons should prepare for no-deal if the EU did not compromise.
Sterling fell sharply on the comments from Johnson, in which he accused the EU of not negotiating seriously, stressing that he was still in favour of a "Canada-style" free trade deal. The pound slumped against the dollar from day highs at $1.2960 to reach $1.28630.
"From the outset we were totally clear that we wanted nothing more complicated than a Canada-style relationship based on friendship and free trade," Johnson said in Downing Street. "To judge by the latest EU summit in Brussels, that won't work for our EU partners."
"Since we have only 10 weeks until the end of the transition period on 1 January, I have to make a judgement about the likely outcome and to get us all ready."
"It does seem curious that after 45 years of our membership they can offer Canada terms they won't offer us."
The EU has dismissed Britain's comparison with Canada, saying the UK's proximity to the Continent and economic muscle as the world's 6th largest economy are a bigger competitive threat than a nation 3,600 miles away.
TALKS IN LONDON NEXT WEEK
EU leaders insisted talks were still ongoing, with European Commission President Ursula von der Leyen saying a negotiation team from Brussels would travel to London next week "to intensify these negotiations", but warned that a deal would not be done "at any price".
Johnson was trying to outflank his European counterparts by telling them they must make the first compromise over the key battlegrounds of state aid and fisheries.
"[There] doesn't seem to be any progress coming from Brussels so what we're saying to them is only, you know, come here, come to us if there's some fundamental change of approach," he said.
Johnson, who is struggling with his response to the Covid-19 pandemic, was keen to avoid being seen as caving in to a firmer EU stance on the talks and give himself cover to blame the EU if negotiations collapsed.
"Given that they have refused to negotiate seriously for much of the last few months and given that this summit appears explicitly to rule out a Canada-style deal, I've concluded that we should get ready for 1 January with arrangements that are more like Australia's, based on simple principles of global free trade," he said.
THE 'AUSTRALIA-DEAL' MYTH
Johnson has consistently, and incorrectly, referred to an "Australia-style" deal, where no such arrangement exists. Australia and the EU have been in talks on a free-trade agreement since 2018.
A no-deal Brexit would mean Britain traded on World Trade Organisation terms - with the immediate application of tariffs. The UK left the EU on 31 January this year and entered a transition period, following many of the same rules until December 31.
Markets.com analyst Neil Wilson said Johnson's statement was a "clearly signposted and choreographed set piece, following in the wake of the Oct 15th deadline, which is designed to force the EU to back down".
"The UK wants to gain the upper hand in the talks and hopes fissures will open up between member states (Germany and France in particular) and that the EU will eventually crack and go for what the UK is offering."
"We knew before these statements that the UK and EU will continue to talk and work towards a deal. Boris wants to talk tough and ramp the no deal rhetoric but it's for the crowds – talks are ongoing."
However, Wilson added the UK would "through gritted teeth accept a no deal because politically Johnson is taking so much flak over the pandemic that he has no room to 'let the country down' over Brexit".
"Time is tight but a thin or skinny trade deal ought to be accomplished. An informal meeting of heads of state in Berlin scheduled for November 16 may be the crunch point."
Kallum Pickerin, senior economist at Berenberg, said Britain's sabre rattling "is part and parcel of any international trade negotiation".
"Since Australia does not have a trade deal with the EU, such a 'solution' is a euphemism for a no deal outcome in which the UK and EU would trade based on World Trade Organisation rules and principles once the UK leaves the EU."
"In our view, Johnson's message seems to be more of a negotiating tactic in the hope of clinching a deal rather than a genuine desire to end ongoing talks immediately. Critically, (he) did not state explicitly that the UK would walk away from the talks."
"As both sides are already preparing for a no deal anyway, this is hardly news."