Govt gets 3 days to provide Brexit plan-B deal after Commons vote
Tory-led amendment will speed up timetable if May plan defeated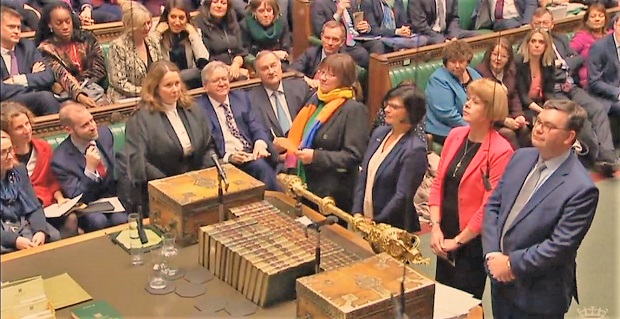 MPs have voted to force Prime Minister Theresa May to come up with alternative plan within three days if her Brexit deal is defeated next Tuesday.
The government was defeated by 308 votes to 297 after after House of Commons speaker John Bercow allowed MPs to vote on a clause placed by Tory MP Tory Dominic Grieve on Wednesday's parliamentary business paper.
Grieve's amendment will speed up the timetable, effectively cutting the time allowed to publish an alternative deal from 21 days if the vote was lost.
The change was tabled as the Commons prepared for another five-day debate leading up to a vote on May's deal on 15 January.
Former Tory ministers Sir Oliver Letwin, Jo Johnson, Guto Bebb and Sam Gyimah, along with Labour MPs including Stephen Doughty and Chris Leslie, backed the amendment to stop the government "running down the clock" towards no-deal.
The latest guerilla skirmish comes after the government suffered a significant defeat overnight on the finance bill, with a cross-party group of MPs winning an amendment limiting the government's tax administration powers in the event of no deal.
David Lidington, who is effectively May's deputy, on Wednesday accused pro-Brexit MPs of peddling "fantasies" about alternative deals.
"I don't think that the British public are served by fantasies about magical alternative deals that are somehow going to sort of spring out of a cupboard in Brussels," he told the BBC.
"This deal on the table has involved some very difficult give and take on both sides and if you go around and talk to the other EU 27 governments they will say that there are elements of this that cause them some political pain, but they are very clear, in conversations I have had with them as well as their public statements, they ain't going to be going back and unpicking this for some brand new brilliant renegotiations."
"So, the choice that people have is this deal or it is no deal or it is, as some MPs advocate, to reverse the 2016 referendum entirely."