'At least' 40 MPs would vote down Chequers deal, says ex-minister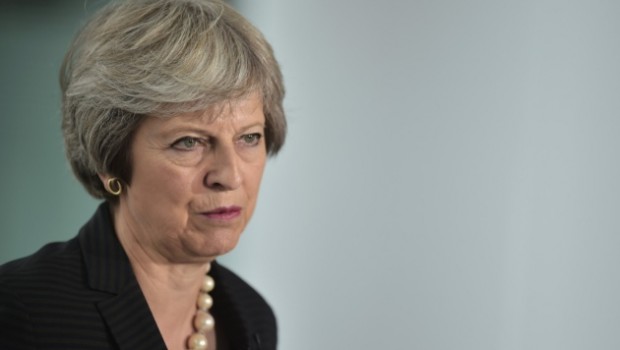 Former Brexit minister Steve Baker and leading Tory Brexiter said he believes "at least" 40 MPs would vote against any Brexit deal similar to Theresa May's Chequers proposal.
Baker, who is the vice-chairman of the European Research Group formed by Brexit-backing MPs, initially estimated 80 potential votes against the Chequers plan which he stated was "an accurate number".
"Of course the government are going to whip this vote extremely hard, but what I would say is the whips would be doing incredibly well if they were to halve the numbers, and my estimate is there are at least 40 colleagues who are not going to accept it … or indeed a backstop that leaves us in the internal market or customs union, come what may," he said.
According to the Guardian, the number of rebels is more likely to be close to 10 to 20 critics which would still mean the government needs to rely on Labour votes to get the plan through Parliament.
Baker and other backbench critics of the PM, including former cabinet ministers Boris Johnson and David Davis, want a deal modelled on Canada's trade deal with the EU.
Under May's proposals, Britain will seek a free trade area for goods with the EU, largely by accepting a "common rulebook" for goods and British participation in EU agencies that provide authorizations for goods.
"We are awaiting the detail of exactly what we are going to be asked for vote for. I don't doubt that every possible technique us going to be used to sow doubt in colleagues' minds and to encourage them to vote with the government," Baker said.
"In the end the EU is not entitled to split the UK and it's not entitled to constrain how we regulate our economy and govern ourselves after we leave," he added.
"If the UK faces either possibility then we must in the end be willing to say it's a bad deal, and no deal is better than a bad deal," Baker said. "We would need to be unafraid to go forward without an agreement."
OPTIMISM FROM THE DUP
One of the key obstacles the PM faces to get her Chequers deal passed in Parliament is securing the support of the Democratic Unionist Party in Northern Ireland.
The DUP initially said that they would not be backing any deal that would have Northern Ireland separated from the rest of the UK and aligned with the EU.
Now it seems the EU and the UK are closer to reaching an agreement on how to avoid a hard Irish border and at the same time not angering the DUP.
The head of the party, Arlene Foster said on Tuesday that a deal was "eminently possible" within weeks although she still refuses to accept any agreement that would single out Northern Ireland.
"We cannot have the single market of the United Kingdom interfered with in that way and that is the message we will be giving to Michel Barnier today. There cannot be any regulatory barriers between ourselves and the rest of the United Kingdom," she said.
"I want to see a deal that works for everyone and I think that is eminently possible if the political will is there to make it happen," Foster told BBC Radio Ulster.