Boeing suppliers hit by 737 MAX suspension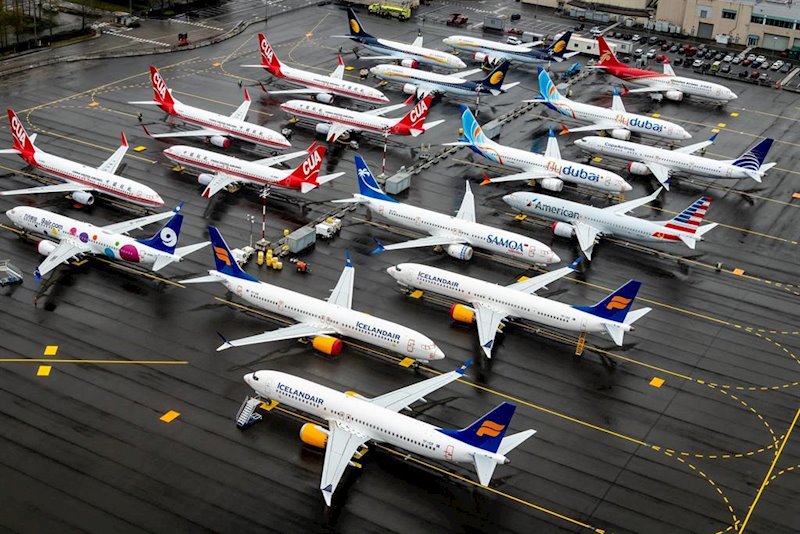 Shares in global suppliers to Boeing fell across Europe on Tuesday as the aircraft maker said it was suspending production of its controversial 737 MAX passenger jet.
In the UK shares in engineering firms Meggitt, Senior, Ultra Electornics and Melrose were all lower on supply chain worries and renewed no-deal Brexit fears.
French jet engine maker Safran and engineer Thales fell, along with Belgian carbon composite manufacturer Solvay.
Meggitt makes the fire detector system for the Max engine and auxiliary power unit, Ultra Electronics supplies wing ice protection systems and Melrose is contracted to provide windows for the passenger cabin of the Max until the end of 2025. Senior makes oxygen tubes and other engine components for Boeing.
Safran supplies around 40 engines a month to Boeing, according to broker Credit Suisse, which added that Solvay had 20% exposure to the aerospace sector with both Boeing and Airbus as major customers.
"So if production of the Max is halted this is bad news for suppliers. The worry is that it will cancel the production of the Max completely," said Markets.com analyst Neil Wilson.
Shares in other UK Boeing suppliers, such as QinetiQ, were down, as were airline stocks. British Airways owner International Airlines Group, which signed a letter of intent to buy 200 Max jets, and Ryanair, which has ordered 135 Max planes, were both in the red.
Boeing suspended production of the grounded aircraft after the US Federal Aviation Administration last week said it would not approve a return to service before 2020. More than 700 Max jets were grounded globally after two fatal crashes killed 346 people.
Boeing suppliers and revenue share provided by Credit Suisse:
Thales ~3%
Safran ~7%
Senior ~12%
Meggit ~5%
MTU Aero, ~1.65%
Ultra Electronics ~5%
AMG Metals ~2.3%
Dassault ~1%