Bonds: UK and US yields curves flatten after latest inflation data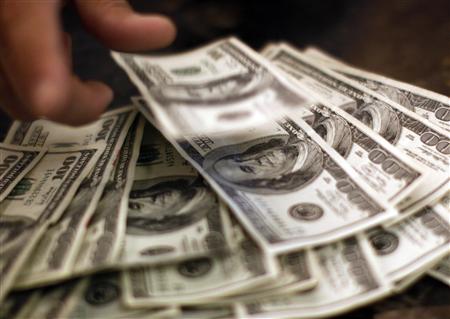 These were the movements among some of the most widely-followed 10-year sovereign bond yields:
US: 1.70% (+5bp)
UK: 0.49% (+0bp)
Germany: -0.61% (-2bp)
France: -0.32% (-3bp)
Spain: 0.21% (-2bp)
Italy: 1.62% (-8bp)
Portugal: 0.23% (-1bp)
Greece: 2.12% (-4bp)
Japan: -0.23% (-1bp)
The interest rate curves in the US and UK flattened on Tuesday following stronger than expected US consumer price data.
Spreads between two and 10-year government debt yields narrowed to just three and two basis points, respectively, as the short end of the curve snapped higher, especially in the States.
The yield on the two-year US Treasury finished the session nine basis points higher at 1.67% after the release of data showing an acceleration in CPI from the 1.6% rate of gain seen in June to 1.8% for July (consensus: 1.7%), amid signs that trade tariffs were starting to feed through into a higher cost of living.
And according to Ian Shepherdson at Pantheon Macroeconomics, they were set to do so with greater force should the US administration carry through on its threats in September.
Shepherdson continued to expect another 25 basis point rate cut from the Federal Reserve when policymakers next met but added that: "The endless easing expected by markets, however, will come only if the economy rolls over, if inflation rises as we expect."
Back in the UK, data released earlier on Tuesday had shown a pick up in UK wage growth, excluding bonuses, to its fastest clip since June 2008, albeit due in part to higher salaries for National Health Service staff and increased minimum wages.
In the background, soon after the latest US CPI figures, the US Trade Representative said that only part of the 10.0% tariffs on $300.0bn-worth of Chinese goods would still go ahead on 1 September, with some being shelved entirely for various reasons, including national security, and those on many categories of consumer goods postponed until 15 December.
The announcement from the USTR was followed by another from China's Ministry of Commerce confirming that top negotiators from both sides had held talks and would do so again in two weeks' time.
UBS's Seth Carpenter estimated that over half of the new US tariffs that were set to come into effect on 1 September had been postponed.