Bonds: Gilts outperform, Fitch surprises with Spanish debt upgrade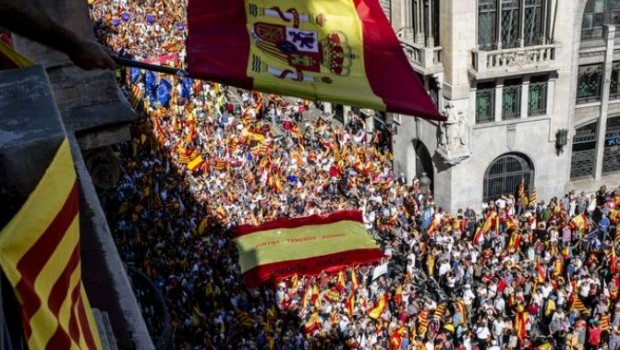 These were the biggest movements in some of the most widely-followed 10-year sovereign bond yields:
US: 2.66% (+3bp)
UK: 1.34% (+1bp)
Germany: 0.57% (-1bp)
France: 0.84% (-1bp)
Spain: 1.44% (-5bp)
Italy: 1.96% (-3bp)
Portugal: 1.98% (-4bp)
Greece: 3.75% (+5bp)
Japan: 0.09% (+0bp)
Gilts outperformed at the end of the week, buoyed by a weaker-than-expected reading on UK retail sales, although the biggest gains were to be seen in Spanish debt as analysts as Fitch surprised some analysts with its decision to upgrade the country's debt.
According to ONS, UK retail sales volumes sank at a month-on-month pace of 1.5% in December (consensus: -1.0%), for their weakest quarterly pace in six months, with non-store sales printing at their weakest in monthly and quarterly terms in a year.
Yet Stateside, the government bond curve saw some bullish steepening, with the yield on the benchmark two-year note up by two basis points to 2.07% and 10-year yields climbing even more rapidly, putting further distance between themselves and their 2017 high of 2.63%.
In parallel, by the close of trading CME pricing had Fed funds futures assigning a 56.6% probability to a scenario of three more 25 basis point interest rates hikes in US overnight rates over the course of 2018.
Over in Spain, bonds were boosted by rating agency Fitch's decision to return its rating on the country's long-term debt back to A for the first time since 2012.
Analysts at Rabobank had expected Fitch to demure from an upgrade, due to the simmering tensions in Catalonia.
However, their peers at Barclays Research were more upbeat on the matter, telling clients on Friday that the Catalan vote had in fact lowered Spain's risk profile due to the setback suffered by the radical left Podemos party due to its tepid support for the unionist cause and given the strong anti-independence sentiment that existed outside of Catalonia.
Paradoxically, the centrist and consitutionalist Ciudadanos party had received a large and unexpected boost.
Hence the additional narrowing seen in the yield spread between Spanish and German bonds at the 10-year tenor on Friday.
Greece was also in the headlines on Friday as Standard&Poor's lifted its rating on that Mediterranean country's bonds by one notch, to B, although that was still five steps below 'investment grade'.
S&P said: "Greece's growth and fiscal outlooks have improved alongside a labor market recovery and amid a period of relative policy certainty. The positive outlook on Greece reflects further upside rating potential from the policy and financing environment over the next year."