Yu Group expects FY revenues to top expectations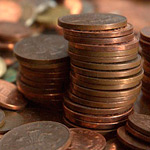 Utilities provider Yu Group expects full-year revenues to come in ahead of market expectations after having taken steps to transform the group into a "disciplined, higher-margin business".
Yu expects revenues for the year ended 31 December 2019 to come in at £110.0m, an increase of roughly 35.0% and ahead of market expectations, while adjusted underlying earnings were forecast to be "at least" in line with market expectations.
The AIM-listed group said it saw "significant improvement" between the first and second half as its strategic actions took effect.
Looking forward, Yu said it maintained a "positive outlook" and anticipates a material improvement in its full-year adjusted for in 2020, with higher gross margins being achieved.
Chief executive Bobby Kalar said: "Our team's determination over this past year to transform Yu Group into a disciplined, higher-margin business has been momentous and necessary.
"I'm confident we have weathered the storm and while we remain cognisant of lessons learned, we are now very much a forward-facing business. I look forward to a successful year ahead."
As of 1130 GMT, Yu shares had shot up 22% to 137.26p.