Young's returns to profit, reinstates final dividend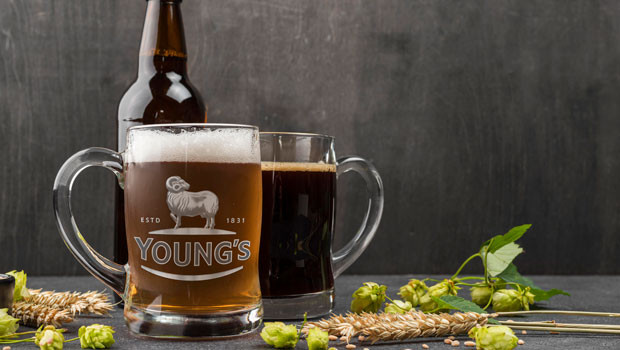 Pub operator Young's swung back to profit in the financial year just ended, it announced on Thursday, as the board reintroduced a final dividend.
The AIM-traded firm said total revenue from continuing operations for the 52 weeks ended 28 March rocketed 251.1% year-on-year, to £309m.
Its adjusted operating profit came in at £51.4m, swinging from a loss of £33.2m in the 2021 financial period, while adjusted EBITDA was $82.5m, compared to an EBITDA loss of £1.3m.
Despite battling against varying levels of restrictions and Christmas trade being "significantly impacted" by the Omicron variant of Covid-19, Young's said managed house sales were still up 2.9% on the two-year, pre-pandemic comparative.
During the year, the company invested £73.7m, including £24.7m in its existing managed estate and £36.8m adding nine new pubs, including the acquisition of six pubs and hotels from the Lucky Onion group in February.
In June, it completed the sale of 56 tenanted businesses for £53m.
Young's said its strategy was now entirely focussed on the development of "well-invested, premium" managed pubs and hotels in the south of England.
Net debt narrowed by £74.9m to £173.8m, leading to a "conservative" net debt-to-EBITDA ratio of 2.1x.
Including cash balances, that left the firm with £134m of headroom on its committed bank facilities for future investment.
The board recommended the reintroduction of a final dividend of 10.26p, resulting in a total dividend for the year of 18.81p per share - down slightly from the 20.78p it last paid in the year ended April 2019.
Sales since the financial year ended had performed "extremely well", with managed house revenue for the last 13 weeks up 17% over pre-pandemic levels, and for the last five weeks versus a year ago, up 38.5%.
"We have found ourselves navigating challenges at nearly every turn, whether it be storms, floods and tube strikes, or the unwelcome arrival of the Omicron variant which hampered our Christmas trading," said chief executive officer Patrick Dardis.
"I am delighted to announce a strong set of results that marks a return to normalised profitability with unrestricted trading towards the end of the year.
"After a quiet period on the acquisition front last year, we have made some exciting investments - the most significant of these was the acquisition of six pub and hotel assets from the Lucky Onion group in Cheltenham and the Cotswolds in February."
Dardis said the primarily freehold premium pubs and hotels would "perfectly complement" the company's existing business in the area.
"We are looking forward to the extended Jubilee weekend where we hope to break more records.
"Young's are firmly back in business, with the firepower to deliver further growth."
Finally, Dardis said having announced his intention to step down as CEO after six years, he would hand over the reins to his successor Simon Dodd at the annual general meeting in July.
"Simon was recruited three years ago with succession planning in mind, his excellent leadership skills, vision and operational experience will be great assets to Young's."
At 1135 BST, shares in Young & Co.'s Brewery were up 0.05% at 1,332.7p.
Reporting by Josh White at Sharecast.com.