Yellow Cake reports surge in full-year profits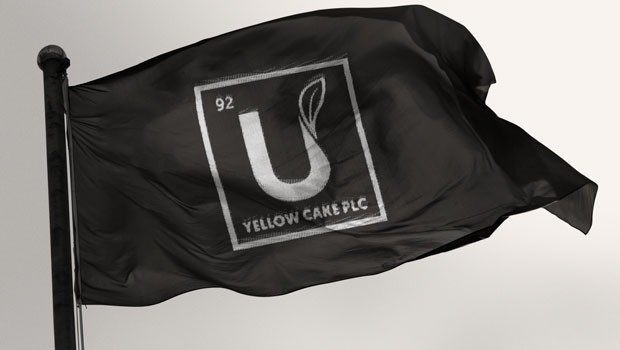 Uranium investor and long-term holder Yellow Cake reported a profit after tax of $417.3m for the year ended 31 March in its annual results on Friday, rocketing from $29.9m year-on-year.
The AIM-traded firm reported a "continued improvement" in the market for triuranium octoxide, with the spot price increasing 89% from $30.65 per pound on 31 March 2021, to $57.90 at the end of the 2022 financial year.
It reported a 203% increase in the value of its holding of triuranium octoxide during the financial year to $916.7m as at 31 March, as a result of the appreciation in the uranium price and a net increase in the volume of uranium held from 9.86 million pounds of triuranium octoxide to 15.83 million pounds.
The company raised $236.6m (£171.7m) during the financial year through share placings in June and October, after raising $138.5m in March last year.
It said it applied the proceeds of those three placings to acquire 8.35 million pounds of triuranium octoxide during the financial year, and an additional 0.95 million pounds of triuranium octoxide post year-end.
The firm's net asset value stood at $1.07bn, or £4.42 per share, at year-end on 31 March, up from $421.4m or £2.38 per share last year.
Yellow Cake completed a $3m share buyback programme following the year-end, repurchasing 566,833 shares between 4 April and 6 May, now held in treasury, at a volume-weighted average price of £4.15 per share and a volume-weighted average discount to net asset value of 10.4%.
The company's holding totalled 18.81 million pounds of triuranium octoxide as at 21 July, including 2.97 million pounds received post year-end, acquired at an average cost of $31.11 per pound.
It reported an increase of 47% in the value of its holding as at 15 July to $860.4m, relative to the average acquisition cost of $585.1m, or $31.11 per pound.
"I am very pleased to report on another year of considerable progress," said chief executive officer Andre Liebenberg.
"We have remained focused on our strategy to buy and hold uranium, providing investors with the opportunity to directly participate in the continued rise in the price of the commodity, which in turn has generated consistent returns for our shareholders.
"In 2021, we raised approximately $375m to acquire 8.35 million pounds of uranium during the financial year, which with an additional purchase after year-end, means we now own 18.81 million pounds, doubling the amount since the end of the 2021 financial year."
Liebenberg said the confidence the company had in its longer-term outlook remained "very strong", driven by the same supply demand fundamentals that had supported its performance to date.
"We expect to see a sustained increase in uranium demand and price increases in years to come as the global demand for clean energy highlights the need for nuclear energy.
"We have seen very positive policy developments in the US, the EU and in China as nuclear is increasingly recognised as a core way to urgently address climate change.
"Yet despite a clear growing demand picture and recent price rises, supply remains severely constrained, and looks set to get even tighter as utility companies around the world start to address their future uncovered fuel requirements.
"Yellow Cake is very well placed to capitalise on these market characteristics."
At 1139 BST, shares in Yellow Cake were down 0.66% at 347.9p.
Reporting by Josh White at Sharecast.com.