Xeros warns on profitability amid fresh China lockdowns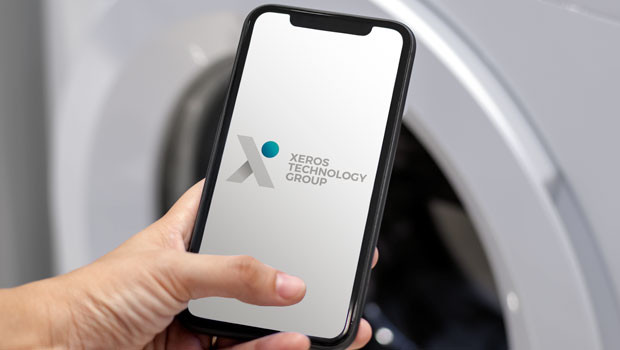 Clothing and fabric proprietary technology developer Xeros updated the market on its commercialisation strategy on Thursday, noting that since its last update in January, India had exited its third Covid-19 wave and was operating "near normal".
China, however, was experiencing a significant increase in major lockdowns, with the board "continuously reviewing" its forward projections in light of such uncertain circumstances.
"Whilst the board's view of the overall prospects of the group remains unchanged, the board has come to the view that the group is no longer likely to reach month-on-month EBITDA profitability and cash break even in the first quarter of 2023, as previously guided," the company said in its statement.
"The board now expects this to be reached in 2024."
As at 28 February, the company's cash balance totalled £6.2m, which the board said was sufficient to fund the delivery of major growth milestones through the rest of 2022 and into the first quarter of 2023.
It said it was actively evaluating several funding options to secure the remaining investment required.
Since the January update, commercial discussions with major international organisations for the licensing of the 'XFiltra' filtration technology had progressed in line with expectations, Xeros reported.
The company said it was currently in "detailed commercial negotiations", which it expected to conclude in the near-term.
It was continuing to see increasing levels of commercial interest in XFiltra as a result of the "combined impetus" of legislative developments for microfibre filtration devices in washing machines, and growing consumer awareness of the microfibre pollution issue.
The group said it anticipated receiving XFiltra revenues from late 2023 onwards.
Additionally, since the January update, Xeros' senior management had travelled to India and Bangladesh to review the progress and growth plans of both IFB and Ramsons.
Both licence partners stated "strong prospects" for increasing orders in commercial laundry and denim finishing applications respectively, it reported.
In the denim finishing market, Aba was continuing to work on completing machine cycles for an unnamed "leading global denim" brand.
That had extended beyond the February date, as it previously advised, pending Xeros' physical support which was now being provided in Dhaka.
Additionally, Ramsons recently sold Xeros 'XDrum' machines to a further three denim manufacturers in Bangladesh, which also reportedly produce jeans for "globally recognised" brands.
During the year, the group expected to be able to announce endorsements from "major denim brands" about the benefits of its technology in terms of pumice replacement and water and energy savings.
Xeros said its ambition remained the "full elimination" of the use of pumice stone from the denim finishing process.
In comparison with the progress made in India, the continuing lockdowns in China had "significantly reduced" SeaLion's ability to commercialise its commercial laundry technology.
"Since our update in January, with the exception of China, the levels of activity by our existing partners have continued to be strong as has our engagement with prospective licensees," said chief executive officer Mark Nichols.
"Our expectations are that multiple agreements will be signed this year with some fairly near term.
"This is against a background of increasing levels of interest from global brands in our ability to help them meet their major global environmental imperatives."
At 1540 BST, shares in Xeros Technology Group were down 32.2% at 60p.