Woodbois reports record quarterly revenues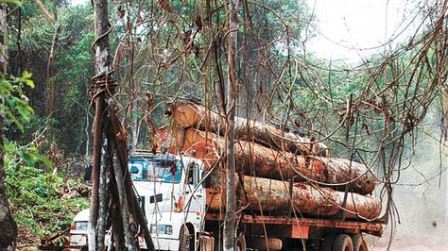 Forestry and timber trading company Woodbois turned in record quarterly group revenues for the three months ending 30 September thanks to a solid performance in its trading division.
Woodbois saw sales jump by 44% to reach $4.9m in the third quarter, while trading revenues hit an all-time high of $3.4m - up 70% on 2018's average quarterly run rate.
Revenues from the AIM-listed group's own production came to $1.5m, but were impacted adversely by the halting of timber exports from its Gabon site during the summer as a result of the "Kevazingogate" scandal created by the attempted export of logs, which has been banned since 2010.
With the export situation for processed timber products returning to normal, Woodbois expects its pace of shipment to pick up sharply, with revenues from later shipments due to be recognised in the fourth quarter.
Chief executive Paul Dolan said: "We still have much to achieve this year as we enter the home straight of 2019, but we draw great encouragement from all that has been achieved during the year to date and the consistent progression and evolution of the business."
As of 1015 BST, Woodbois shares were down 0.81% at 4.91p.