Weir resumes dividend after 'good start' to year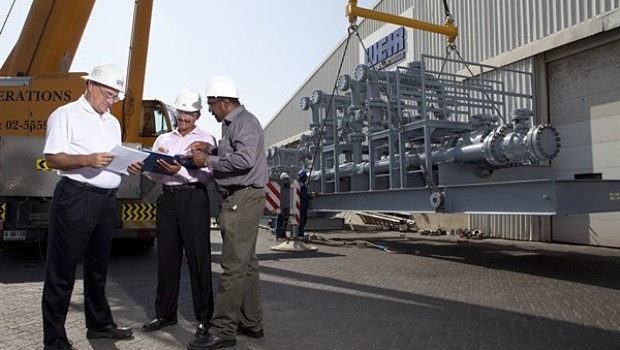 Industrial engineering company Weir Group reported a 17% improvement in orders at constant currency in its first half on Thursday, to £1.09bn, which it said was driven by demand for more sustainable mining technology.
The FTSE 100 firm said original equipment (OE) orders were ahead 57%, led by more efficient energy and water solutions, while aftermarket (AM) orders were 6% higher for the six months ended 30 June, recovering to pre-pandemic levels.
It said its growing project pipeline reflected a positive longer-term outlook for mining markets.
Looking at its finances, revenue from continuing operations was up 3% at constant currency to £900m, while adjusted operating profit was 12% firmer at constant exchange rates to £143m, with the adjusted operating margin expanding by 120 basis points to 15.9%.
Profit before tax was 31% higher year-on-year on a reported basis at £102m, with adjusted earnings per share managed gains of 2% to 35p.
In its AM division, revenues were up 3% as its returned to year-on-year growth, with an 11% sequential increase from the first to the second quarter recorded.
On the balance sheet, Weir's net debt-to-EBITDA ratio reduced to 1.6x, as the company fully completed the sale of its oil and gas division with the closing of the Saudi joint venture transaction.
The company also issued $800m in five-year sustainability-linked notes in the first half.
Weir's board confirmed the resumption of the dividend on Thursday, declaring an interim dividend of 11.5p per share, or 33% of first-half adjusted earnings per share, as its left the company's full-year outlook unchanged.
"We've had a good start to the year with excellent execution across the business delivering a strong performance despite ongoing challenges due to the Covid pandemic," said chief executive officer Jon Stanton.
"The order momentum we are seeing reflects demand for recurring aftermarket consumables returning to pre-Covid levels and growing adoption of our more sustainable mining technologies that increase customer efficiency while reducing energy, water and waste.
"Looking to the full year, we continue to expect to deliver growth in constant currency profits and margins in line with our, and current market expectations."
Stanton said the company was also making "good progress" on its new three-year performance goals, which would see Weir increase revenues, expand margins, and "significantly reduce" its environmental footprint.
"Structural demand for clean energy metals is creating a multi-decade growth opportunity for our business as the mining industry invests in expanding capacity while reducing its environmental impact.
"Our project pipeline continues to grow, particularly for more sustainable solutions, and we are pleased to be resuming the dividend, reflecting our confidence in our strategy and future prospects."
At 0814 BST, shares in Weir Group were down 1.47% at 1,875.5p.