WANdisco reports progress with Microsoft partnership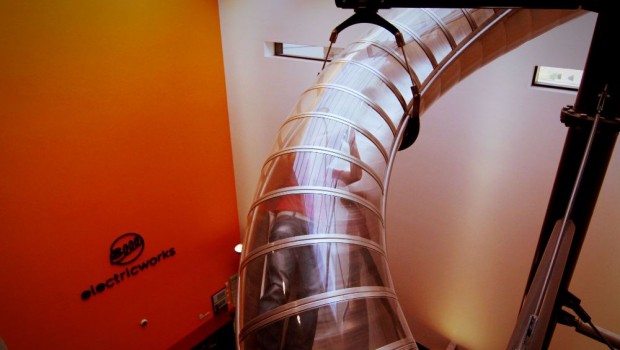 Live data company WANdisco updated the market on its partnership with Microsoft on Friday, reporting that it co-presented with the technology giant at the vendor's customer and partner event 'Ignite', explaining that it was "deeply embedding" its 'Fusion' product into the Microsoft 'Azure' platform.
The AIM-traded firm first announced the jointly-developed product with an enterprise cloud partner on 15 July.
It said that, along with Microsoft, it was extending its capabilities from being listed on the Azure marketplace to creating a solution where the customer experience would be "seamless and equivalent" to that of a native Microsoft application.
Once deeply embedded in Microsoft's Azure cloud, the jointly developed solution would apparently as a native Azure offering, providing the "fastest and easiest way" to establish data connectivity from on-premises to cloud storage.
It would also provide "seamless" customer experience and appear like an Azure first party service, and deliver "tight integration", reducing deployment complexities through eliminating the customer need to plan data deployment or accommodate networking and storage options.
With the embedded solution, WANdisco said application developers would, for the first time, be able to rely on guaranteed data availability at scale and across any data location
That would enable the acceleration of distributed application development "without fear of data loss", or data consistency issues.
As a result, data availability would become "part of the fabric" of application development in the cloud.
The partnership was expected to become revenue generating in the 2020 financial year.
"When first announced in July, I called this co-development deal 'one of the most important and exciting developments in our journey to date' - this remains true today," said WANdisco chief executive officer David Richards.
"Close cooperation with Microsoft has been pivotal to bring these advanced capabilities to customers as quickly as possible."
Richards explained that the partnership would embed WANdisco Fusion into native Azure for the first time, forming part of the infrastructure of the Azure cloud.
"WANdisco and Microsoft are delivering data replication with a policy driven approach, with the ability to manage cloud infrastructure as easily as if it was code, signalling a new era of 'data availability as a service.'"
At 1325 GMT, shares in WANdisco were down 3.77% at 391.19p.