Virgin Wines lowers margin expectations amid cost-of-living crisis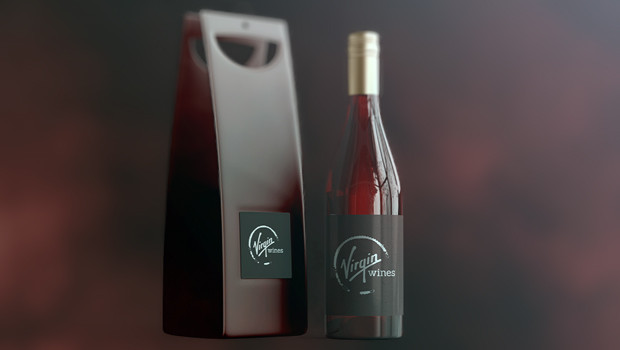 Online wine retailer Virgin Wines UK reported a full-year profit before tax of £5.1m in its audited results on Wednesday, up from £1.7m year-on-year, although it warned on its margins for the coming year.
The AIM-traded firm said that after adjusting for exceptional costs in the prior year, profit before tax was "virtually unchanged" at £5.1m for the period ended 1 July, compared to £5.2m in 2021, and 83% firmer than in the 2020 financial year.
It swung to basic and diluted earnings of 7.8p per share, from losses of 0.5p per share in 2021, while its adjusted EBITDA slipped to £6.2m from £7m.
The company said it maintained an "industry-leading" EBITDA margin of 9%, down from 9.5% year-on-year, while its EBITDA surged 136% over 2019.
Its cash balance at period end on 1 July totalled £15.1m, compared to £15.7m a year earlier.
Net of 'WineBank' customer deposits, its cash position on 1 July was £7.7m, down from £8.4m.
The board explained that WineBank deposits are kept separate from group cash, and held in a ring-fenced bank account, not used to fund working capital
Cash generated during 2022 was largely used to accelerate capital projects, invest in inventory to protect against supply risks, and to fund its growing commercial channel.
Given the group's strong balance sheet and cash reserves, the board said it was "mindful" of the importance of effective capital allocation.
Looking at revenue, Virgin Wines reported group revenue of £69.2m, down from £73.6m year-on-year, with WineBank scheme revenue rising to £38.5m from £31.8m.
The company's revenue was 63% above 2019 levels, solidifying much of the company's uplift from the pre-Covid period.
Gross margins for the year were broadly stable at 31.4%, compared to 31.6% in 2021, which the company put down to its "disciplined approach" to margin against a backdrop of volatile input costs.
It noted that its margins remained 1.1% above levels in the 2020 period.
Looking at the new financial year, Virgin Wines said trading was positive in August, but was softer than expected in September, impacted by the national mourning period for Queen Elizabeth II, and the group's decision to cease marketing and promotional activity during that.
Looking ahead, the board said there would be continued pressure on consumers' disposable income, and as such it was mindful of the potential impact on frequency of order and average order values.
However, as consumer spending came under pressure, it said it was also aware that people were more likely to "stay in" and socialise at home, rather than taking the more expensive option of going out.
The company said it expected top-line performance to be "relatively resilient", with revenue growth set to be "broadly flat" for the 2023 financial year.
Given the macroeconomic environment and cost pressures in numerous areas, the firm said it was engaging in "careful planning" for Christmas.
While it was delivering "sector-leading" EBITDA margins, and was confident in its ability to mitigate a number of the margin pressures faced, there were certain costs which it had not been able to offset, adding that it now expected EBITDA margins of about 8% for the coming year, from a previous 9%.
"Despite widely documented macroeconomic challenges and consumer uncertainty, Virgin Wines has continued to show its resilience and strong positioning in the direct-to-consumer online wine retail sector," said chief executive officer Jay Wright.
"Our business model and disciplined approach to new customer acquisitions has enabled us to retain much of the substantial growth achieved during the Covid-19 lockdowns, with almost one million cases sold in 2022, and we remain market-leading both in terms of our customer proposition and our profitability.
"In the context of a severe cost of living crisis, we also believe that our wines represent an affordable treat compared to the cost of alternative options such as going to pubs and restaurants, and therefore we may see more people opting to socialise and drink wine at home in the coming months."
Wright said the firm remained "confident" in its fundamentals, with an emphasis on commercial opportunities through new and expanded strategic partnerships delivering "significant" benefits.
"Our focus on high-quality, exclusive wines and award-winning service to our loyal customers will continue to be our key priority."
At 1150 BST, shares in Virgin Wines UK were down 4.44% at 47.3p.
Reporting by Josh White for Sharecast.com.