Versarien launches new graphene-enhanced 'Polygrene' range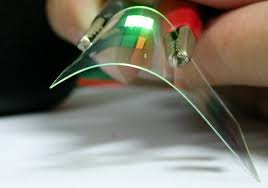 Advanced materials engineering group Versarien announced the formal launch of its new graphene-enhanced polymer range, 'Polygrene', on Monday.
The AIM-traded firm said that working in collaboration with industrial partners, it had developed a variety of polymer compounds and masterbatches that featured different types of polymer, along with different weight loadings of its graphene, all under the Polygrene banner.
They could be used in industrial extrusion, moulding and 3D printing processes, the board claimed.
Versarien said the Polygrene range was developed for applications requiring increased mechanical performance over standard polymers, and allows for a number of improvements in properties.
Those improvements included in tensile modulus and strength, flexural modulus and strength, compressive modulus and strength, impact strength, elongation at break, hardness, and flammability.
Polygrene could also be developed to improve thermal and electrical conductivity where required.
Versarien said it could be adapted to suit "a variety" of modern polymers, along with different grades of graphene, all to suit the needs of a wide variety of industries.
The Polygrene trademark was registered by Versarien, and the Polygrene range would sit alongside the company's existing graphene products; - 'Nanene', 'Hexotene', and 'GraphInks'.
"The launch of the Polygrene range of graphene enhanced polymers is an important step for Versarien," said chief executive officer Neill Ricketts.
"The addition of graphene to polymers has been demonstrated to provide a variety of benefits, allowing innovative products to be developed."
Ricketts said the new product would enable Versarien to be able to offer customers an already compounded material incorporating graphene that they could use in existing production processes.
"We are in discussions with a number of potential customers for Polygrene and look forward to announcing specific applications where Polygrene is being used in due course."