Venn Life Sciences shuffles board, partners with Open Orphan DAC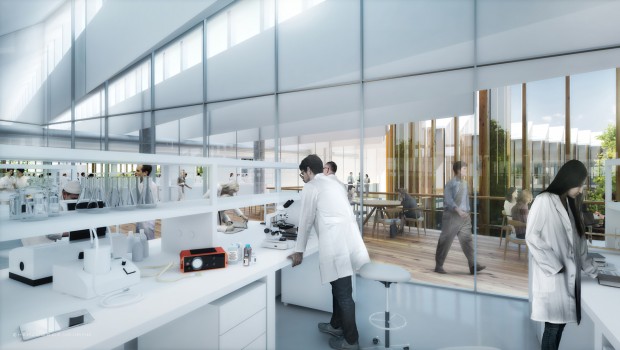 Integrated drug development company Venn Life Sciences announced a strategic collaboration with Open Orphan DAC, as well as the issue of £1m in privately-held loan notes on Tuesday, to fund an increased focus of the business into the high growth area of orphan diseases.
The AIM-traded firm said it was established with the strategic objective of building a "differentiated, full-service" clinical research organisation.
To date, it had managed full service programmes and activities across 27 different countries, with much of the work undertaken for drugs intended for use in rare diseases, which had been designated 'orphan drugs'.
Venn said those studies were often complex and challenging, given the limited number of potential trial participants, but fit well with its size and capabilities.
It said it could now point to a number of successful programmes to underpin its credentials in this area, and therefore believed that it was now the right time to accelerate and prioritise rare diseases as an area of specialisation, and to establish the funding and resources to position the company as a market leader in the area.
"To this end, Venn today announces a strategic collaboration with Open Orphan DAC," the company's board said in its statement.
"The principals of Open Orphan DAC have significant experience of clinical research and regulatory consulting for companies developing products under the auspices of the various orphan drug frameworks in the US and EU."
As part of the agreement, both parties would commit to resource sharing and joint marketing, and seek to achieve a stronger commercial position in the "well-defined" market segment.
On the financial front, Venn said that following a review of the available funding options - including consultation with its principal shareholder - its board, in collaboration with the principals of Open Orphan, had identified a group of private individuals which it believed represented the best source of funds for the anticipated increase in working capital relating to the new initiative.
Venn said the group had subscribed for a two-year loan note with a principal of £1m and a 10% coupon.
The interest on the notes would be paid biannually.
In addition, the holders of the loan notes would receive warrants to purchase such number of ordinary shares of the fully-diluted share capital of Venn as was permitted under the firm's existing authority, conferred by its shareholders at its AGM on 27 June this year on an as-converted basis.
That would be in return for nominal consideration as regards 2,141,854 ordinary shares, or 3%, and consideration of 2.2p per share, being equal to the average close price per share over the five trading days prior to completion, as regards 3,908,146 ordinary shares.
In conjunction with the loan facility and in order to deepen the orphan drug expertise in Venn, it was also agreed that certain board changes would be made with immediate effect.
Cathal Friel - a subscriber to £108,642 loan notes and associated warrants over 657,285 shares, a principal of loan note arranger Raglan Capital, and a principal of Open Orphan, would join the board of Venn as chairman.
In addition, professor Brendan Buckley, a principal of Open Orphan, would join the board as a non-executive director.
Current chairman Allan Wood and non-executive director Mary Sheahan were retiring from the Venn board, with Michael Ryan remaining as senior independent director.
"The development of areas of specialisation is critical if we are to position Venn as a higher value business relative to our peers," said chief executive officer Tony Richardson.
"We envisage the development of a number of areas of specialisation and orphan and rare technologies represent a logical starting point for us."
Richardson thanked Wood and Sheahan for their "guidance and assistance" in helping the firm to build its current platform and business base.
"I welcome Cathal and Brendan to the team, and look forward to working together to develop a commercial business in this well-defined market segment."