Velocity Composites expects to trade in line despite revenue drop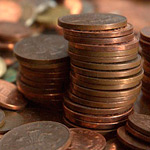 Aircraft material kits manufacturer Velocity Composites turned in a slight drop in annual revenues on Wednesday but still expects full-year results to be in line with market expectations.
Velocity said revenues looked set to slip from £24.5m to £24.2m in the year ended 31 October, while gross margins were said to have improved over last year's 18.3% figure and the first half's reading of 20.9%.
The AIM-listed group said its new integrated business plan had now been implemented as part of its renewed focus on operational excellence, margin improvements and return on capital.
Velocity also noted that its first US facility was targeted to be operational in 2020, with the firm now working on bids with several major customers to support the site's launch and expand the company's pipeline of global opportunities for existing and new Tier 1 customers.
Chairman Andy Beaden said: "Revenues are stable and we are already achieving some gains in operating efficiencies and therefore margin improvement.
"There is much further to go in this direction, and we will be able to report further progress through 2020 and beyond. The prospects for Velocity Composites are very exciting."
As of 1345 GMT, Velocity shares were down 3.58% to 26.52p.