ValiRx enters collaboration agreement for Covid-19 treatment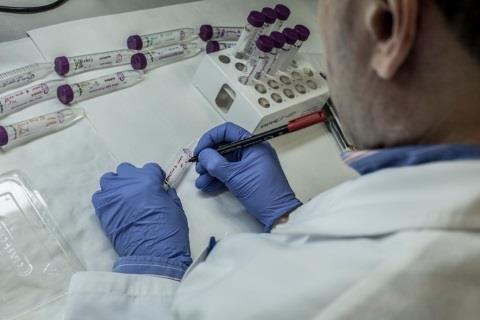 Biotechnology oncology company ValiRx has entered into a collaboration agreement with Oncolytika and Black Cat Bio to explore the use of VAL201 in a combination treatment for patients suffering a hyperimmune response to Covid-19.
ValiRx said on Tuesday that many patients infected with Coronavirus SARS-CoV2 exhibited "more severe symptoms", with significant damage believed to be caused by an excessive response of the immune system.
The AIM-listed group stated that Oncolytika, a British technical consultancy firm, has proposed a combination therapy which includes a selective SRC kinase inhibitor and one or two complementary treatments to treat the excessive response of the immune system.
ValiRx also said that its contribution to the collaboration would be to provide samples of its proprietary SRC kinase inhibitor, VAL201, for preclinical testing, and provide access to safety and tolerability data collected in its recently completed clinical trial in men with prostate cancer.
Subject to successful out-licensing, ValiRx will receive 40% of all licensing income generated.
However, ValiRx highlighted that there was "no guarantee" that the project would be successful and that it will generate any licensing income from the collaboration.
As of 1340 BST, ValiRX Resources shares had surged 27.09% to 8.42p.